Difference Between WebXR And Native Apps. WebXR Examples in Business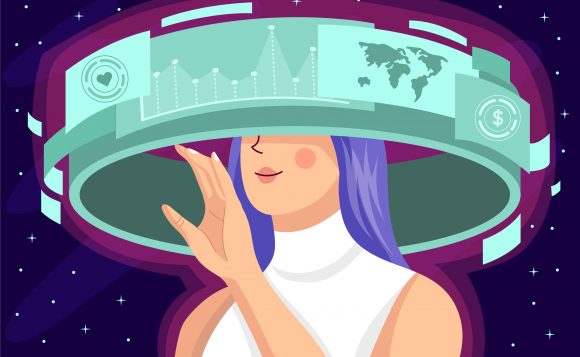 Today, extended reality becomes a highly demanded trend among online service providers. There are two options of XR use for business purposes: native and WebXR apps. But which way fits your business best? And which advantages of native apps and WebXR should you pay attention to? The answer in our new article.
Briefly About Extended Reality
To understand what WebXR actually is, you should get acquainted with the concept of extended reality and its types: virtual, augmented, and mixed reality. You can read more about their main features and differences here.

WebXR And How It Works
After you figured out the basic concepts of extended reality, it's time to discover  WebXR. WebXR is a web application programming interface that allows developers to design VR/AR/MR apps for browsers. With WebXR, a user can get digital immersive content with VR headsets, smart glasses, smartphones, tablets, PC, and other devices.
Some gadget users may prefer WebXR because it gives them such advantages as:
Instant access to XR content with no requirement for downloading applications.  According to Forbes, 91% of respondents

hate mobile app downloading and installation

. This is due to the native apps taking much space in the device's memory. Moreover, the installation and updating process can take up much time, depending on the complexity and size of an app.

Extended reality content from any device with any operating system. Meanwhile, some native apps you can find on PlayMarket or AppStore may be incompatible with some device operating systems.

For example, Qualium Systems designed a virtual office you can visit, using any XR-supportive gadget: smartphone, personal computer, VR headset, etc. 
"Anyway, if we hadn't developed a WebXR app, we would have designed the app for every platform. Even considering that we developed this app on Unity, which is a multi-platform engine, we would still have to spend approximately 20% more of our time adapting the application to every platform. So, WebXR fits better here because it's a one-code base," said Alex Volkov, head of XR department at Qualium Systems.
Here, you can read more about how virtual offices facilitate remote work.
XR content processing speed on the web is quite enough to support the work of simple WebXR apps. That was one of the reasons Glasses Fitting App, the native AR app by Qualium Systems, was transferred to the web.





"When we were developing the native app, WebXR didn't provide us with the possibility to design the application for the web. So, we developed it as a native one. The technology has improved, and now there is a possibility to recreate all functions in WebXR. WebXR is obviously more suitable since you just use the app with no need to download it," said Alex Volkov.
More information about the Glasses Fitting App can be found here.  
XR Native App And Its Advantages
A native app is a program with specific code that is designed especially for certain devices, operating systems, or platforms. As a rule, this app is downloaded on tablets, smartphones, VR headsets, or any kind of device. It is available on App Store and Google Play and requires periodical updates.
Native apps have some advantages over WebXR, including
The functionality of native apps is better than in WebXR ones. Native apps have better graphics than WebXR and are capable to perform more complex tasks.





"Let's assume an app can recognize a QR code, and you can draw some content on this QR code. It doesn't matter, how good it will look, the mechanics are more important. And if we talk about a company that wants to create a virtual room interior, it's necessary for this room to have smooth, decent graphics, and some good different measuring tools. So, in this case, you'd better have a native app, because WebXR won't handle these tasks," said Alex Volkov.
Native apps are more interactive. A significant number of apps with better graphics and functionality offer VR headset users more possibilities to interact with digital objects.
Native apps provide access to XR content offline. For example, you can work with the AR app Pocket City by Skeiron with no Internet connection required. The app is downloaded using a QR code on a postcard you can buy in any local bookshop. Then, you open the app, point the device camera to the picture of a historical place, and activate a 3D version of the building and audio commentary. For instance, in this photo, you can see an AR mini-version of Lviv Jesuit Church.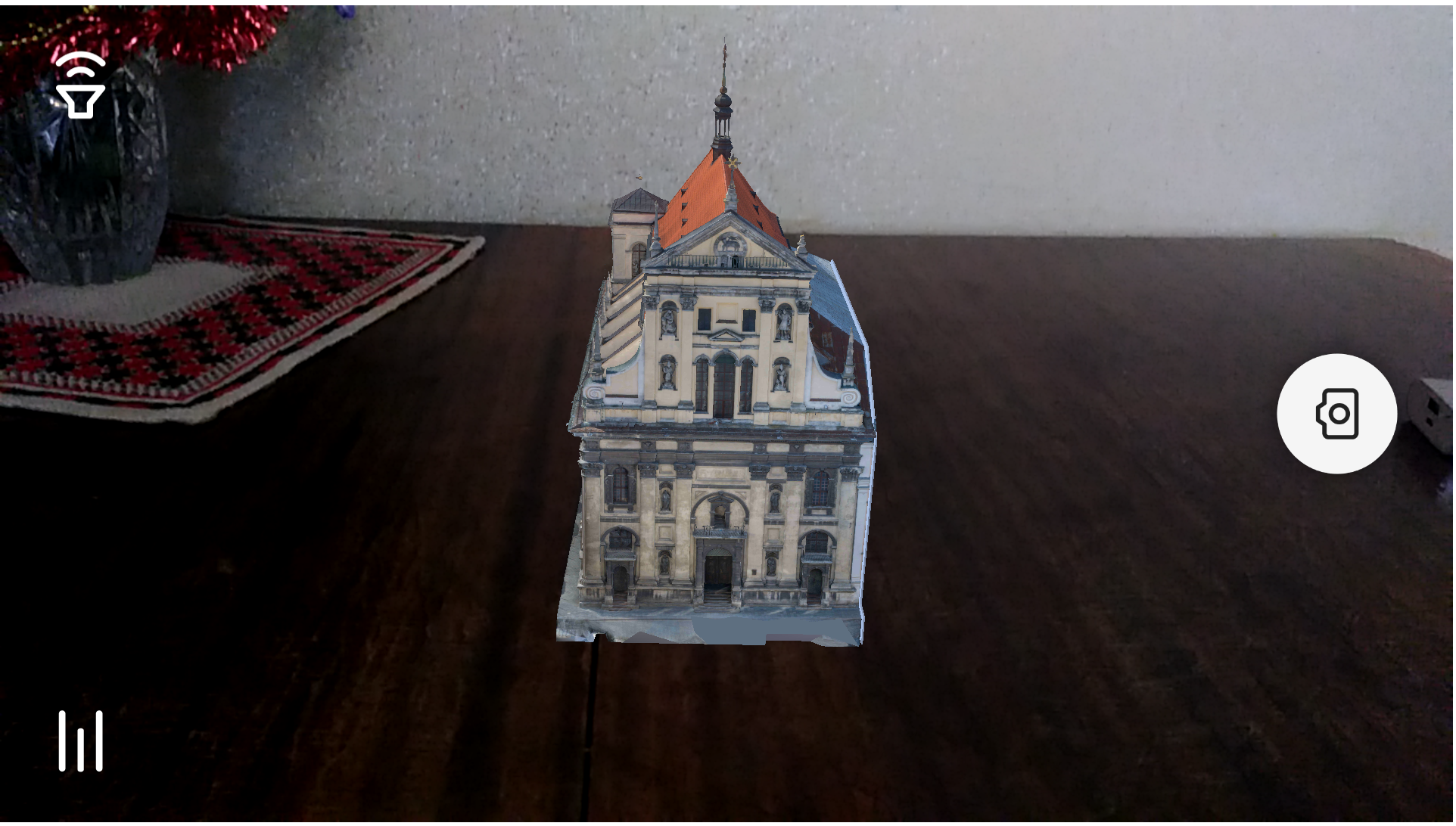 WebXR Examples In Business
As it was mentioned before, WebXR is more suitable to perform simple tasks with minimal functions. Speaking about AR web apps, they can be useful in different business fields including:
Retail. In WebXR, you can design virtual try-on for brands' official sites or online shops. This program can track the shape of faces, interiors, bodies, etc.  AR web app by Maybelline is one of these cases. A site visitor gives the app access to the camera and then can try on digital versions of cosmetic items before buying them.
The information about how similar AR apps can be useful in retail is available here.  
Advertising. WebXR can also be used for designing mascots and simple promos. For example, American beer brand Miller Lite developed an AR mascot that looks like a leprechaun. A smartphone user scans the label of a beer can, and then a digital leprechaun shows up and entertains the user with different tricks.
Education.

MoleculARweb

is a WebAR site library that contains digital models of molecules and chemical formulas. To start, you should print, cut, and glue the cube-shaped marker. The scheme of it can be found and downloaded on the site. Using the marker and the device camera, you can activate AR objects and interact with them.
Speaking about WebXR-based VR apps, here are few examples of how you can use them.
VR sightseeing. With WebXR, you can walk through the digital streets of Florence, Venice, Rome, and other Italian cities, using a smartphone, PC, or VR headset with a

virtual excursion by BBC

. The app uses the 360

o

photo.
Marketing platform. H&M developed its own

Innovation Metaverse Design Story

platform as a part of its promo campaign for the latest collection.   This experience is based on WebXR API Spatial, which allows every user to design their own virtual world, where people interact with customizable avatars. Before you choose a certain space, you need to sign in and pass a tutorial on how to walk,  observe the virtual environment, and express emotions.
Now you see the difference between native apps and WebXR. On the one hand, native apps are more sophisticated and provide more possibilities to interact with the digital world. On the other hand, WebXR users can get instant access to XR content with no need to download an app. Finally, using WebXR apps, you can get immersive 3D content, not depending on the device and the operating system you use.

Related Articles