User experience is one of the most important components of product success. Our approach to UX involves the design of the entire process of acquiring and integrating the product, including aspects of branding, design, usability, and function. Our team will consider the Why, What and How of product use. In this way, we make sure we deliver well thought out product for your users.
Our UI and UX Services
UX consulting
Our experts help you to create a better UX strategy, to audit and improve the experience.
Web Apps UI
User interface design for complex Web products and enterprise SaaS platforms.
Mobile Apps UI
Intuitive and functional user interfaces for native mobile applications.
AR experience
Augmented Reality user experience seamlessly integrating digital and real worlds.
UI / UX Process Flow
Business analysis
Key business objectives, needs, goals, functional requirements.
User Research
Personas, user journey maps, key workflows.
Analysis
Strategy, benchmarking, competitors research.
Wireframes
Sketching, information architecture, navigation concept.
Mockups and Prototypes
High fidelity mockups, interactive prototype.
Complete design
UX deliverables.
Case Study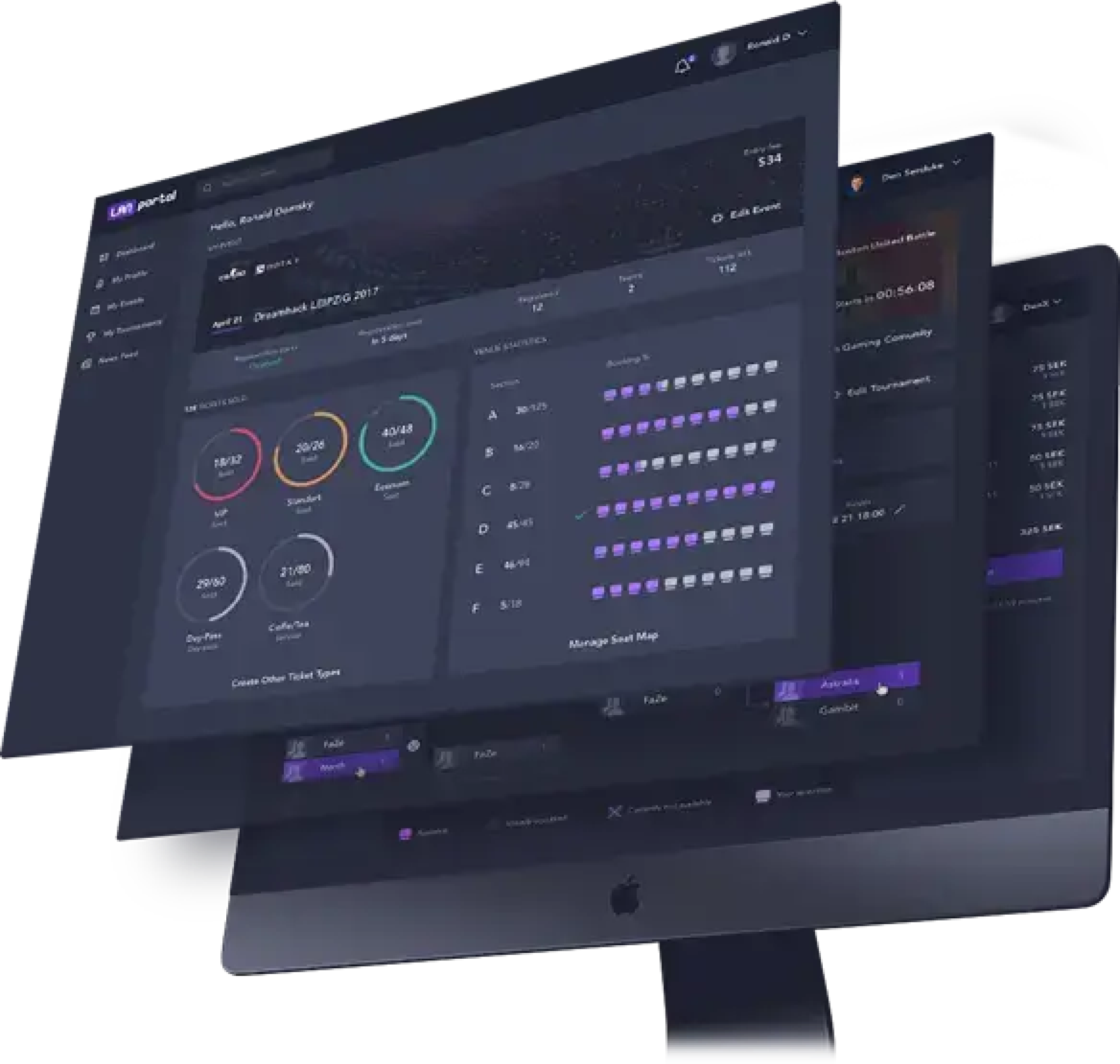 eSports platform for LAN events
We helped Swedish startup to design and build eSports platform for organizing LAN events and selling tickets.
UI / UX service efficiency
Improving the overall process
UI / UX team works in close collaboration with business analysts and software architects, taking into account the results of BA research.
Using best practices
Following the best industry practices and combining them with modern trends allows us to create a solid experience for your customers.
UX follows the business vision
UX approach is based on the understanding of the business goals. Stakeholders' vision guides the UX team.
Let's discuss your project right away!