The way AR/VR influences retail success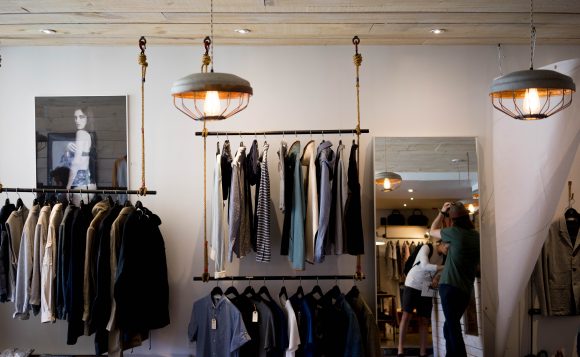 Nowadays, worldwide brands like Dior, Swarowski, and Ferragamo use virtual and augmented reality as a successful way to promote their items and attract clients who want to get more visual content and do sophisticated shopping. 
Market Research Future predicts the increase of the cost of global virtual reality in retail to USD 20.9 billion by 2023. In this post, we will tell about XR solutions that influence retail success right now.
How AR influences retail's success and customer service
AR technology is used in many fields of retail. Virtual try-on is one of them. It's a technology which lets a customer "try on" one or a few virtual items. An AR app scans the body and face parameters to create more realistic item projections and improve other purchase recommendations. With AR technology, a customer has the possibility to create a full virtual look. It can help them to get a better understanding of whether this piece of clothes will suit them. In our previous post, we mentioned virtual try-on examples by Adidas and 3DLOOK. 
MOSCOT has launched a virtual try-on where their customers can wear  3D models of glasses. According to the research, 61% of interviewed US customers said they preferred making purchases in shops with augmented reality services. The other 40% of customers said they are ready to pay more for an item if they see it in AR programs. Speaking about MOSCOT's overall revenue, it increased by 174% after the launch of the AR try-on.  
Providing customers with convenient shop navigation is another direction of the AR technology. More than 60% of interviewed Americans said they would like to use the AR technology to save the time they usually spend searching for a product.
Augmented reality navigation gives a customer a more interesting, improved, and faster shopping experience. After scanning the special code on the floor, poster, or any other material object, a customer sees a virtual 3D arrow on a gadget screen, and this arrow leads them through the store. This technology also finds an exact location of a client with high accuracy.
AR navigation is currently used in the ARKit app for iOS and ARCore for Android. 
How VR works in retail
Virtual reality in retail is applied for customer immersion in a virtual shop, which is a 3D copy of a real one. With this possibility, a customer can walk through the shop in VR glasses and add items to the basket. 
Christian Dior also attracts clients with its VR elite cosmetics shop. Swarowski with the support of a Mastercard designed VR app, which lets customers register a Masterpass account and do online purchases of designer home items in the virtual shop.
"At Mastercard, our goal is to provide consumers with the choice to shop when they want, how they want, in a manner that is as seamless and secure as possible", said Linda Kirkpatrick, EVP of Merchants & Acceptance, Mastercard.  "This means that merchants need to be able to engage their customers across multiple, technology platforms – in-store, online, in-app, and via virtual and augmented reality". 

According to the statistics, every fifth American used VR technology, at least, once in a lifetime. Another 50% of Internet users said they take purchase decisions using VR shops. One of the secrets of the successful use of VR by retail companies is direct contact with customers who understand modern technologies.
VR/AR retail apps examples
Ferragamo designed a virtual boutique which recreates Italian villa rooms used as a set for filming «It's Movie O'Clock» video for the Christmas campaign. 
All three VR shop rooms contain clothes and accessories available online.  After you click on the chosen item, the window appears. It has the item's price, characteristics, and other purchase recommendations. You can choose the right size of the item and its number, and add it to the cart. Moreover, you can see pictures on virtual walls. If you click on a picture, you can watch episodes of the original promotional video. 
FindYourGlasses APP is one of our latest cases. This smartphone app lets customers try on virtual glasses before purchasing. FindYourGlasses scans a face to define its exact shape and proportions. And then, the program automatically chooses the most suitable models of glasses.  
For this app, we customized our own algorithm based on geometry and proportions used by artists. This algorithm can define and predict the main traits of the face with an accuracy of more than 95%. And with the help of a face tracking module, virtual glasses stay exactly where they should be.
Conclusion
XR technology is in great demand in retail. With virtual and augmented reality, brands can encourage their customers to buy certain products and guarantee the most convenient and safe shopping.
Related Articles