For a decade we're helping our clients. We've seen many non-standard problematic situations and were part of the solution. We are happy to apply this knowledge to make your project successful. Our business analysts are involved in the project from the earliest stages, which allows project team and stakeholders to achieve a clear vision of the product, verify its alignment with business goals and minimize risks. The biggest benefit is achieved when business analysis operates as a continuous process throughout the whole project lifecycle.
Why business analysis?
Defining Goals
The business analyst works to find out customers' needs and the ultimate business goals of the project. He performs research to get the required information on the business domain.
Requirements Elicitation
The business analyst uses various techniques, such as an interview with customers, user flows, a study of stakeholders, prototyping and others to gather full requirements and define project scope.
3rd Parties Investigation
Special attention is given to the integration of 3rd party services. Our BA team checks compliance of 3rd party license with planned product distribution license, price, level of support, availability of required functionality.
Requirements Prioritization
BA team helps to identify which features are more important for product success and prioritize accordingly. This approach allows to achieve the best value and outcome for available resources.
Case Study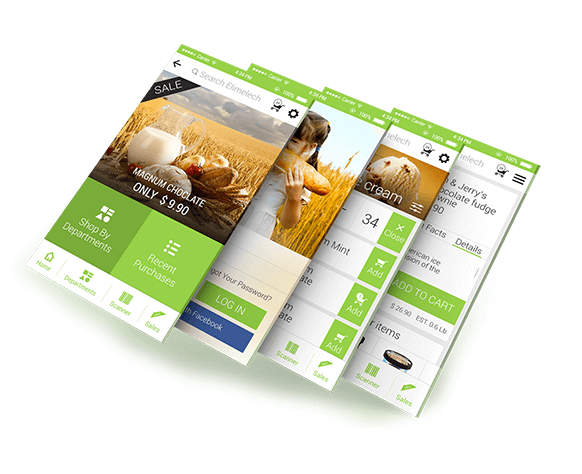 E-commerce grocery app
Qualium Systems was hired by Israeli e-commerce company to build the mobile solution for their grocery store system.
Values we Deliver
Clear Vision for Stakeholders
All stakeholders get a clear vision of the end product: how it will look, how it will work, how end users will see it and benefit from it, how it can be managed and scaled.
Early Risks Identification
Top project risks are identified at early stages and the project team can develop a strategy to mitigate them. Risks analysis also allows considering safer planning and estimation approaches.
Project Costs Reduction
The high-quality business analysis allows to reduce overall project costs by reducing the amount of design and code re-work – most of the problems become obvious at the stage of analysis rather than engineering.
Complete Product Documentation
The business analyst writes and updates project documentation which is crucial for long project lifecycle. Documentation stores accumulated project knowledge, it makes project lifecycle management more efficient.
Let's discuss your project right away!