Company
Qualium Systems is a software development and consulting company working with enterprises and startups all over the world. Turning your idea into a great product, taking care of all your software development challenges and freeing your time for business is our primary goal.
Bournemouth, The UK
Kharkiv, Ukraine
Tokyo, Japan

Our clients






l






l






Quick Facts


60+
professionals in our team

More than
200
projects completed

More than
60%
of repeat customers

Main clients are in
USA, Japan, Northern Europe, UK

Team
photo
DMITRIY KHRISTENKO
Head of Delivery
photo
Kostiantyn Levin
Head of Marketing
photo
Maria Openchenko
HR Generalist
Our Clients Say
Working with the team at Qualium Systems was an absolute pleasure. They are truly a diamond in the rough. Great communication skills and the work was always done on time. Most importantly I was able to trust them. We plan to continue working with them in the future.

Olga and the team at Qualium are a pleasure to work with – they are organized, communicative and dedicated to their projects and clients. We have worked together on a number of projects, including a very complex build with tight deadlines and challenging deliverables. Qualium met all requirements and challenges as they arose without hesitation. They maintain great communications and offer suggestions that might improve the product.

I really enjoy working with Qualium Systems team. They are professionals and have a good experience in front end development. We solved all problems that came out during our work on the project quickly and efficiently. I can say that members of the team are skillful in all new technologies required for our tasks. Finally, we didn't have any communication troubles and it is a very important point in a collaboration with an outsource team.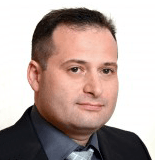 We did a rather big project with Qualium Systems and were very happy with their work attitude, professionalism and technical skills. I don't think we could have asked for a better contractor, their commitment to bringing our product in time was really sensational. I can recommend Qualium Systems to anybody who is looking for a reliable development partner. I will for sure work with them again.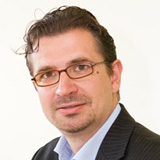 Qualium has an impressive understanding of immersive technologies and has built up an amazing knowhow for serveral AR/VR platforms. Working with Qualium is trustful, reliable and also makes a lot of fun. They have a great team of professionals to give support on the development side and speed up things a lot! We are glad to be now a long-term partner.