Metaverse Development
Qualium Systems develops Metaverse solutions based on deep understanding of Augmented reality, Virtual reality, 3D modeling and NFT
Contact us
The future of the Metaverse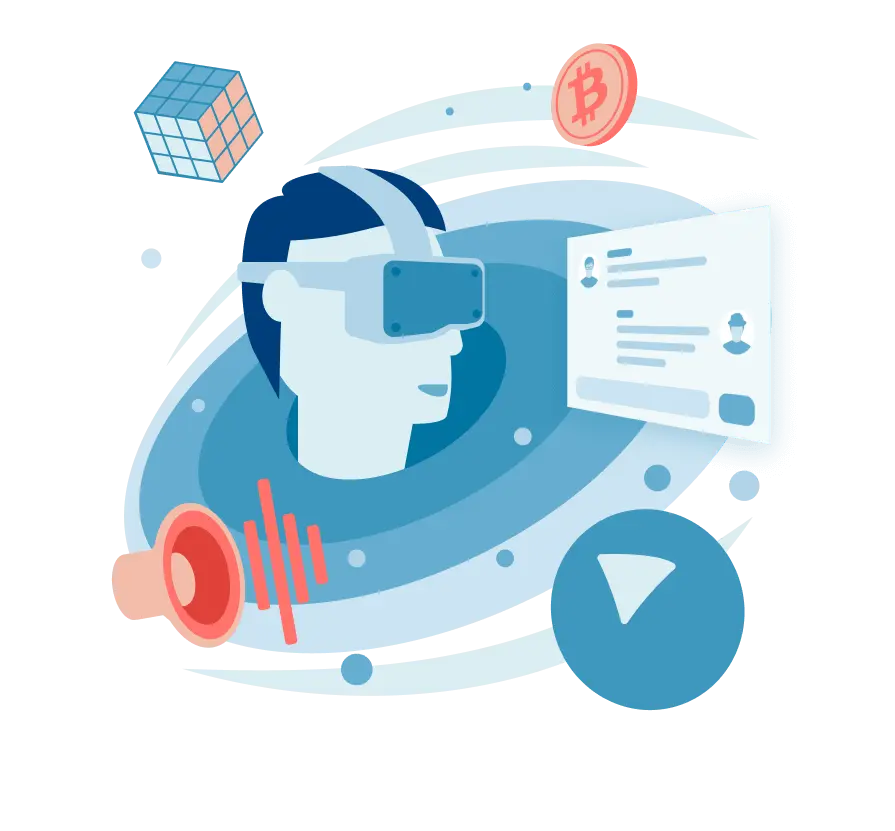 Although the metaverse is still only a concept that is being actively developed by the tech giants, it already provides many companies with new opportunities for organizing workflow, attracting customers or entertainment. Right now is the time to take strategic steps to be present in the metaverse. And we can help you with this
The rise of the Metaverse is projected to boost GDP globally by up to USD 1.5 trillion in 2030 from USD 46.4 billion in 2019 (PwC)
In 2026, it is estimated that 25 percent of people worldwide will spend at least one hour a day in the Metaverse for digital activities including work, shopping, education, social interaction or entertainment. (Statista)
The Metaverse market may reach $783.3 billion in 2024 vs. $478.7 billion in 2020 representing a compound annual growth rate of 13.1% (Bloomberg)
What we do
NFT Goods and Wallets
Connect with NFT wallets and load NFT goods
Metaverse Apps & Games
We develop applications with an open SDK and perfectly adapted to the Metaverse concept
Photorealistic Virtual Spaces
We develop photorealistic and other 3D environments, which are integrated into virtual reality apps.
Avatars & Digital Twins
We transfer digital twins of your products or equipment to the metaverse, create 3D models and avatars.
Our General Approach
Custom combination
of methods and practices
There are no silver bullets and there is no single software development method that can be applied to every project with maximum efficiency. We achieve predictable and high quality results with an efficient combination of methods, processes, and practices for each particular project.
Multi-level quality control
We pay great attention to the quality control of a project. This includes, along with testing, taking into account many other aspects, such as code review, acceptance of work by the project manager, and control by the technical director.
Early risk detection and mitigation
We identify and handle all major risks at early project stages. The risk discovery and mitigation process is continuous and performed during the whole project life cycle.
Communication transparency
Efficient communication between the project team and project stakeholders is crucial for achieving project goals. At the project start, we create a clear communication with responsible contact persons and communication channels.
Control of project constraints
Your goals and priorities are the basis for our efficient management of project scope, cost and schedule (Triple Constraint model). We maintain the balance of these constraints during the whole project life cycle.
Continuous integration and delivery
We apply CI / CD practices for all our projects which allows us to achieve a high level of collaboration with stakeholders and software quality.
Technologies
Unity
Remix Ethereum
Solidity
Chainsafe
Smart Contracts
Need a different solution?
Why our clients trust us
Established In
Office-Based Team
Professionals In Our Team
More Than
Projects Completed
More Than
Of Repeat Customers
Rated 4,9 On
Experience, professionalism and confidence. We know how to turn your idea into a real business model.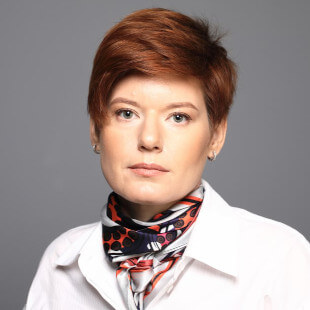 Let's discuss your idea.
Chat with our CEO and ask all your questions
Contact us