Augmented Reality in 2022: 5 most interesting solutions for different fields
July 19, 2022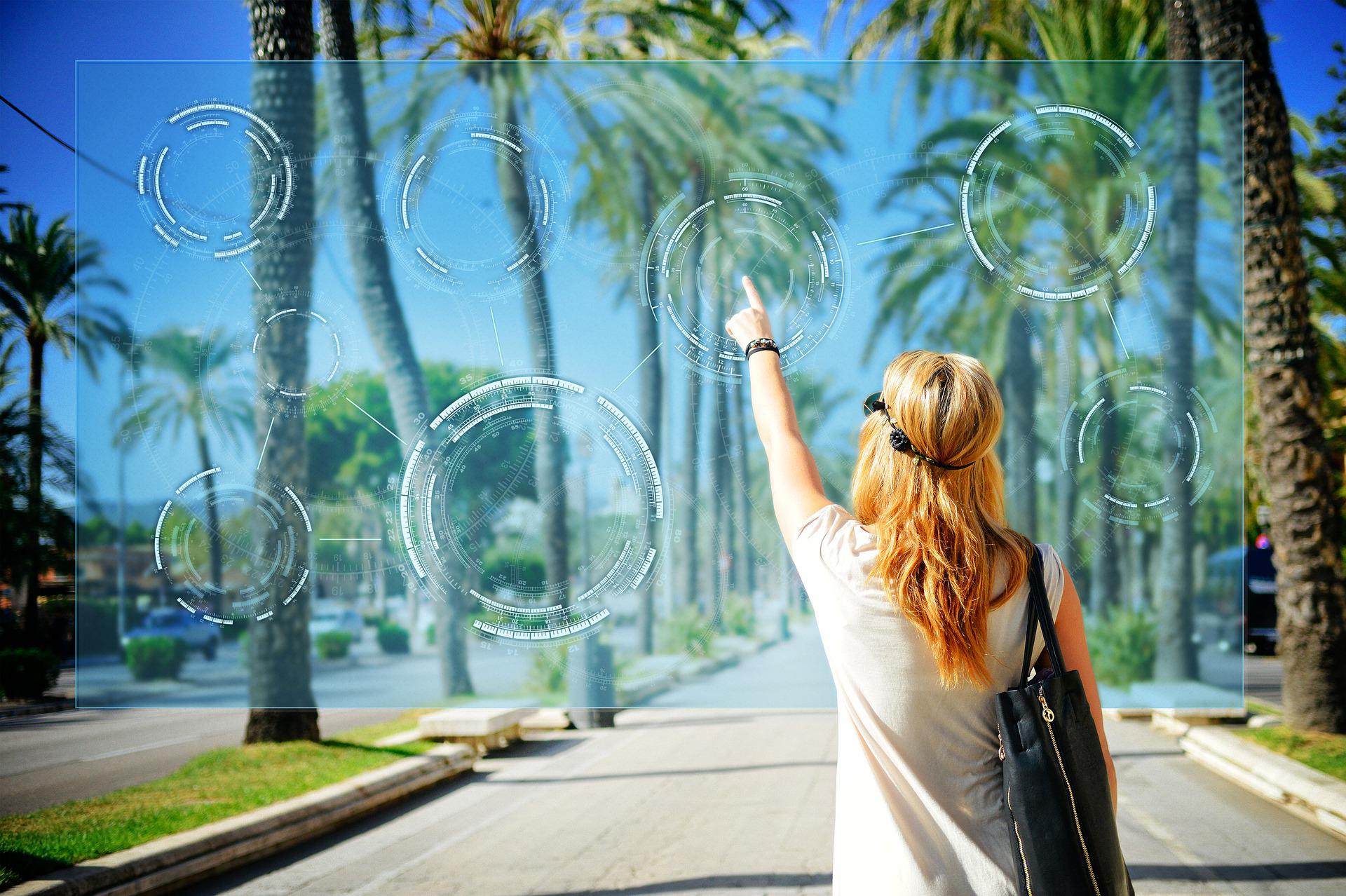 Nowadays, augmented reality has become more than science fiction. AR is vastly used in retail, entertainment, production, healthcare, military training, education, etc. The advantages AR gives to this field explain its growing popularity. The key advantages of them are simplifying the educational process, increasing user involvement, creating customers' unique experiences, and increasing business efficiency.
We would like to tell you about the 5 most interesting technologies, gadgets, and applications, which most clearly represent augmented reality trends in 2022.
Virtual Try-On
Virtual Try-on technologies bring real fitting rooms into the digital realm. Using the device's camera, a customer can try the virtual product on. AR technology creates a realistic image of a product on customers' bodies, which allows them to choose the right clothes without visiting physical shops.
Such companies like ASOS and Adidas use AR try-on for a wide range of models in different sizes. 1822 Denim uses YourFit widget by 3DLOOK which significantly simplifies the process of choosing the right size for women. This program scans the customer's body and then automatically calculates the right size. According to statistics, 90% of the company's customers felt more confident about personalized recommendations. And 70% of customers went on a purchase after using 3DLOOK technology.
Intravenous Assistance
AR technologies can also improve healthcare and patients' treatment. Some augment reality technologies scan a patient's body parts and reveal an accurate picture of the circulatory system. AR intravenous assistance gadgets and programs are mostly implied during cosmetic procedures, intravenous medication delivery, treatment of varicose and other vein diseases, and so on.
AccuVein is a handy gadget with augmented reality technology which helps to find the right vein in a patient's body. This gadget reduces failed attempts at intravenous medication delivery. According to statistics, from 7% up to 21% of first attempts are failed, even by most experienced doctors.
AR Military Training
Augmented reality in the military sector is mostly used in different kinds of training. With AR technologies army successfully and safely trains jet pilots, infantry, fighting vehicles, tank crew, etc.
One of the most recent technologies — is tactical augmented reality. The Communications-Electronics Research, Development and Engineering Centre (CERDEC) recently introduced a heads-up display. TAR uses a helmet-mounted eye display, wirelessly connected to the small computer on a waist. TAR also has integrated mapping, navigation, and 3D models to improve tactical maneuvers and fires. Current AR military technologies are using monochrome images, but CERDEC plans to display fully-colored videos and pictures to improve soldiers' experience.

AR in Education
As it was proven multiple times, AR technologies in classes increase a student's engagement, and interest in a subject and improve content understanding. AR can be used for virtual trips, which help students to learn about foreign cultures during History lessons. Using 3D geometric figures, a student can solve complex geometry tasks.
For those who struggle with mathematics and geometry, Photomath is the right choice. After you scan an exercise from a physical worksheet with this mobile VR app, you'll get the way how to solve a math problem, using interactive 3D graphics. Also, Photomath is suitable for solving problems in geometry, trigonometry, algebra, statistics, etc. This educational AR app has been downloaded from GooglePlay and App Store more than 300 million times.
Art & Photography
Augmented reality is also used as a new space to create art. AR mobile apps are both a perfect place for artists to make some experimental art and a helpful tool to create real paintings and photos.
Like, for example, Sun Surveyor is — a mobile app, made for professional photographers. This app helps artists to find the right location for the photoshoot. It shows an AR picture of the chosen location, with the current location of the sun and the moon in the sky at any particular moment. This app allows calculating the length of shadows and distance between elevations. Sun Surveyor is available at GooglePlay and App Store for $7.99. More than a million users have downloaded this app (with the addition of the Lite version).
It's only a tiny part of the possibilities, which became available with augmented reality. The number of fields where AR is getting applied is growing every year.