Creating a standalone application with computer vision base on Barracuda and TF model
September 23, 2021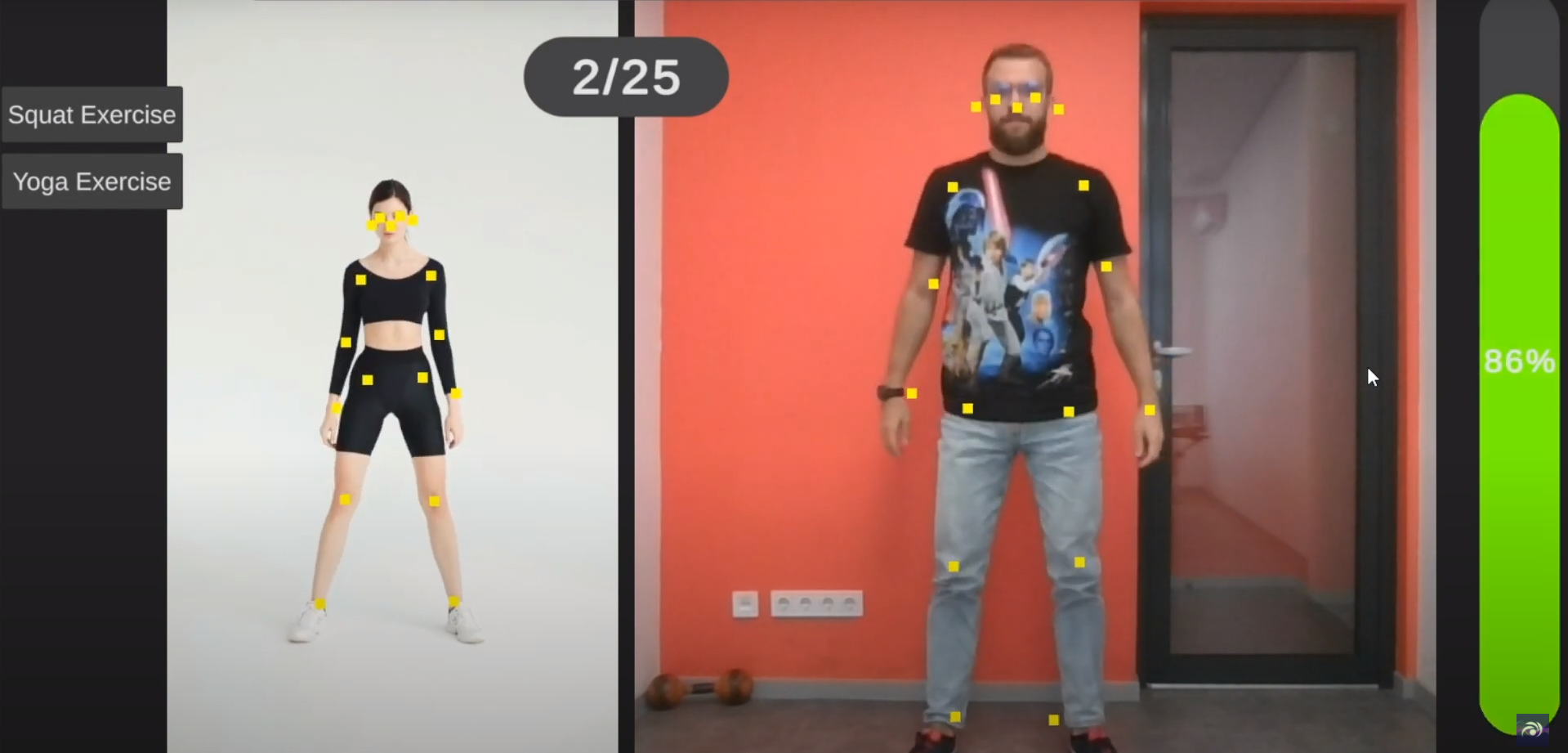 During the COVID-19 pandemic, many people lost the opportunity to train in the gym with a trainer. Lack of coaching support can lead to improper exercise performing, which in turn can lead to injury.
But thanks to modern technology, it has become possible to train correctly: you view a recording of an exercise with a trainer and repeat it in real time. The computer vision base on Barracuda and TF model technology compares your movements and displays information on how well you perform the exercise.
Technology stack: Unity SDK, Barracuda, TF.
Devices: Windows 10, MacOS.