Apps Built With Ember.js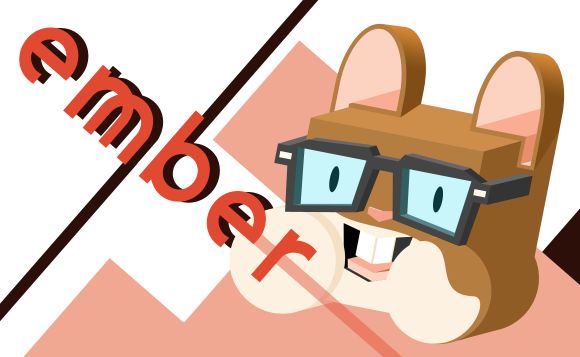 As the development of JavaScript as a language continues to advance every day, new frameworks are being rolled out almost daily, with the specific syntactic build which helps web and app developers to select what suits them most. Among the latest JavaScript frameworks to be developed is Ember.js, a JavaScript framework that has championed the development of stateful web applications. Stateful web application development is a concept that is yet to be grasped in its entirety. In the past, web applications consisted majorly of HTML buildup, which was a simple and static way to simply retrieve information from the server to client.
This concept of simply conveying information was not enough, though. Interactivity and visible data changes were needed if web applications would take off. Luckily, today, with frameworks such as Ember, that has been made possible. Users can interact with and get more accurate feedback while using web applications. Users are aware of important factors such as whether or not they are logged in, whether feedback or a message has been sent, delivered and even opened by a recipient, whether an order has been placed, etc. Web applications are also robust, having the ability to retain their state for hours without the need to reload. These advantages are just a tip of the iceberg for users. In Ember, these stateful web applications are known as ambitious applications.
Ember continues to grow in popularity every day, with many developing companies having taken it up as a core structure in their applications. Here are some of the widely-known applications which use Ember.
Discourse
Discourse is one of the most used web applications for online forum discussion today. Being an open-source software, the forum has been able to expand over the years to incorporate many features that modern web applications have today, making it an ambitious web application itself. Discourse features drag and drop capabilities, one-boxing, live updates, infinite scrolling and expandable links, all of which make it an interactive environment for users to not only utilize, but also to enjoy. An important aspect of Discourse is that because it is open source, users have the option to self-host on their servers which may be a way to cut hosting costs if you have a reliable server system in place.
Ghost
Among the newest web platforms in the blogging world right now is Ghost. Starting off as a concept, Ghost was developed originally to be a prototype for a JavaScript-based web application. When the first production became successful, the developers decided to go full throttle to produce the public version and went with the decision to make it open source. The back end is Node.js, while the front-end features simple yet interactive features such as an analytics dashboard and a split screen for editing, both which are enabled extensively by Ember.
Wordset
Wordset is an app that was developed with the aim of making the dictionary a simpler and more interactive environment for users. Developed mainly using Ruby on Rails and Grape, Wordset has a unique build and edgy features which work to give it a fun and simple to understand outlook. Wordset is also an open source platform, allowing users to add and edit words and their meaning. The changes made to the words are usually reviewed by fellow users and voted upon, after which the changes are implemented or done away with. All these features are intricately yet simply written into the platform to provide users with an ambitious dictionary app with maximum interactive features.
HospitalRun
The wave of electronic connection has unfortunately not picked up globally. The developing countries, especially, have a lot of catching up to do. In most of these countries. Services such as electronic medical records have not been implemented due to costs. This is what the developers had in mind when building HospitalRun. Being a platform that can fully function offline, HospitalRun is a software project that was built to carry medical information and records to remote clinics. It allows recording of medical details and automatically syncs this info with the one on the cloud once it is connected to a network. It is fully equipped to provide different levels of connection such as Doctor, Nurse, Finance Manager, Pharmacist, etc. the front-end consists mainly of Ember, which enables it to maintain an interactive environment even while offline.
Kitsu
Originally called Hummingbird, Kitsu is a web application for anime lovers. It is an informative and interactive web application which updates its users on the latest, trending and most popular anime shows available. The application has a simple build and features responsive features such as pop-up windows which provide information to the anime enlisted on the website.
Being a slightly newer framework of JavaScript, Ember.js is yet to be explored fully by developers in order to maximize its benefits and use. While big companies such as YouTube, Google, and even Facebook are putting it to use, it may not be as extensive as the applications listed above. That being said, Ember remains to be a useful framework which has made its mark in the development industry. As it continues to develop and gain popularity, users have the benefits of responsive and interactive platforms at their disposal. Now that the mobile application development industry is looking to make their productions virtual and more responsive, Ember is sure to rise the ranks in the near future and become one of the most valuable JavaScript frameworks in the market.
Related Articles