About
Symposia is a white-label solution, which allows event organizers to create their own branded app for an event and offer it to their visitors. The platform provides an easy-to-use app customization administration panel for event managers and mobile applications for visitors.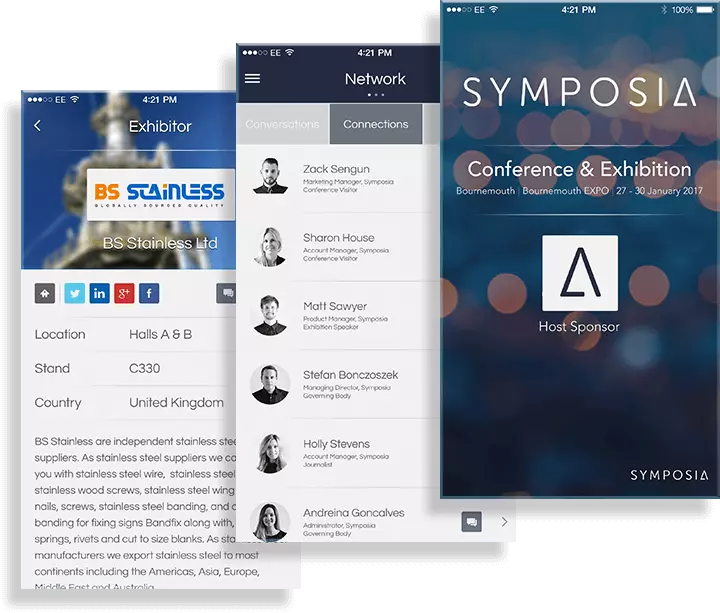 Challenge
The goal of this project was to create a mobile solution which can bring events experience for visitors to a new level. On one hand, it must be adaptable to every new corporate client (event organizer) and adjustable to their event. On the other hand, it must be easily customizable and require reasonable efforts to make a version for every new client or new event.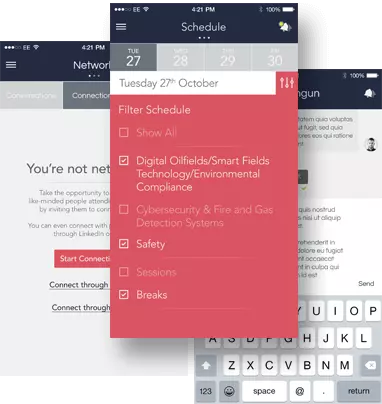 Solution
We started the development by designing the prototypes of a management panel and boilerplate application. Progressing iteratively, we created a fully functional automated app builder script, advanced customization tool, and client application itself.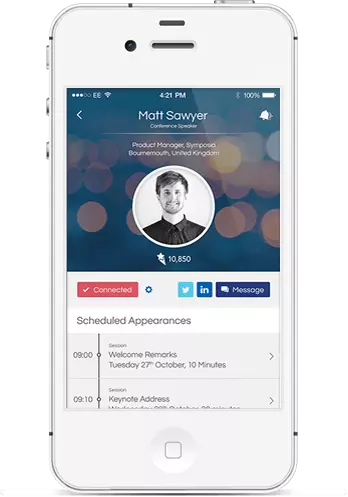 The event administrator uses the management panel to create applications from a boilerplate that can be 'themed' to a specific event quickly, easily, and with no programming skills required. The administrator can customize font family, colors, app and event titles, icons, logo, splash screens, background images, menu items list and order, and, of course, manage all event-related content. Event organizers can get feedback on each speech/presentation of their event from attendees with the help of an app rating system and customizable surveys, showcase their sponsors and partners, and review information gathered by analytics tools.
As for the mobile application, it allows end users to network with other attendees, message them using the app chat, exchange contact information, view event programs, search and sort event sponsors and partners. Moreover, users can read news and updates, review activity feeds.  The app allows users to make a personal schedule for the upcoming events. The app supports all modern iPhone and Android devices.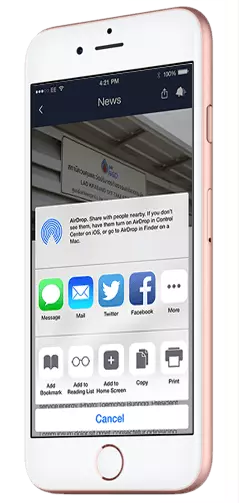 The server-side service automatically compiles user applications with the help of complex custom scripts and the Jenkins automation server. Event administrators do not need to have programming skills to customize apps, the script will perform all necessary actions on its own. It will retrieve all app-customized data and content and build binary files ready to be uploaded to App Store and Google Play.
Technologies
React Native
Node.js
Angular
Urban Airship
Facebook API
Result
Our client, Symposia Events Company, offers a white-labeled mobile product to their customers. The platform we built proved to be an efficient and cost-effective way to bring a high-quality solution to event organizers.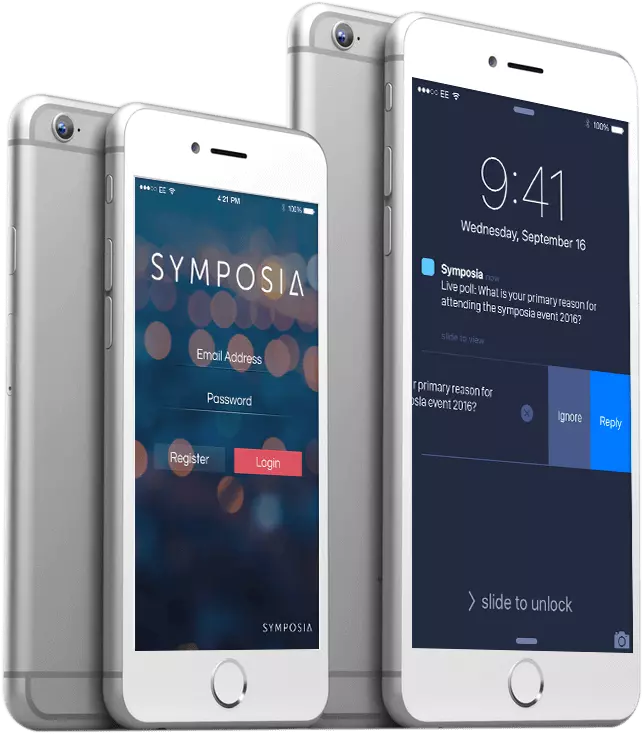 We continue to maintain and expand the service functionality by adding new features and upgrades to the existing product.