About
Glisser introduces a unique slide sharing tool and audience response system. This service connects presenter and audience through their mobile devices. The audience can interact with presenter and each other, post feedback, comments, likes and share presentation slides.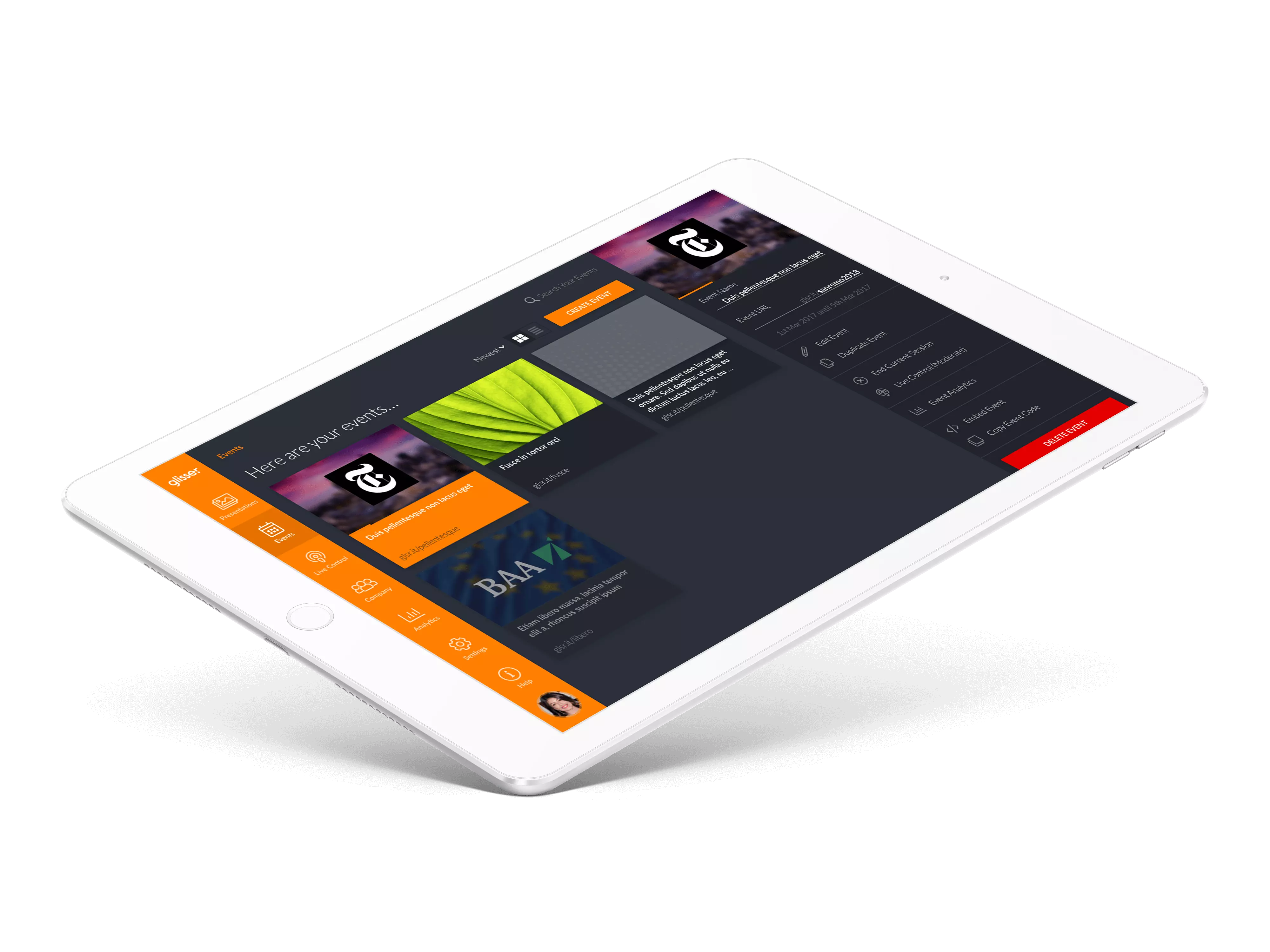 Challenge
Our partnership with the Glisser team started at the point where service already had native mobile and desktop apps. At the same time it was very important for Glisser to create a fully functional web application that would allow users to work with the tool without extra downloads and installations which was very important for engaging with the market.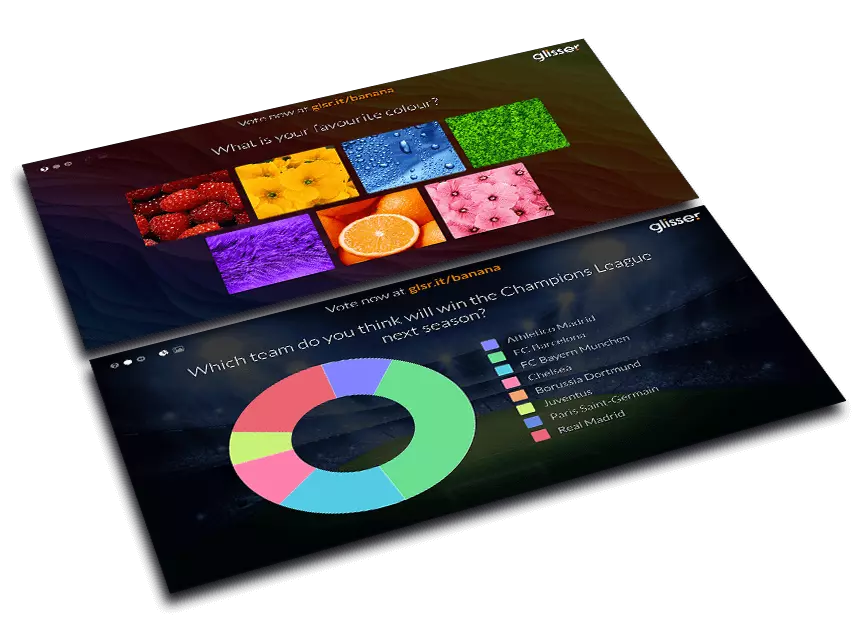 Solution
The applications were developed with the help of modern JavaScript technologies (particularly, AngularJS) that allowed us to carry the native experience into the web version with no loss of usability.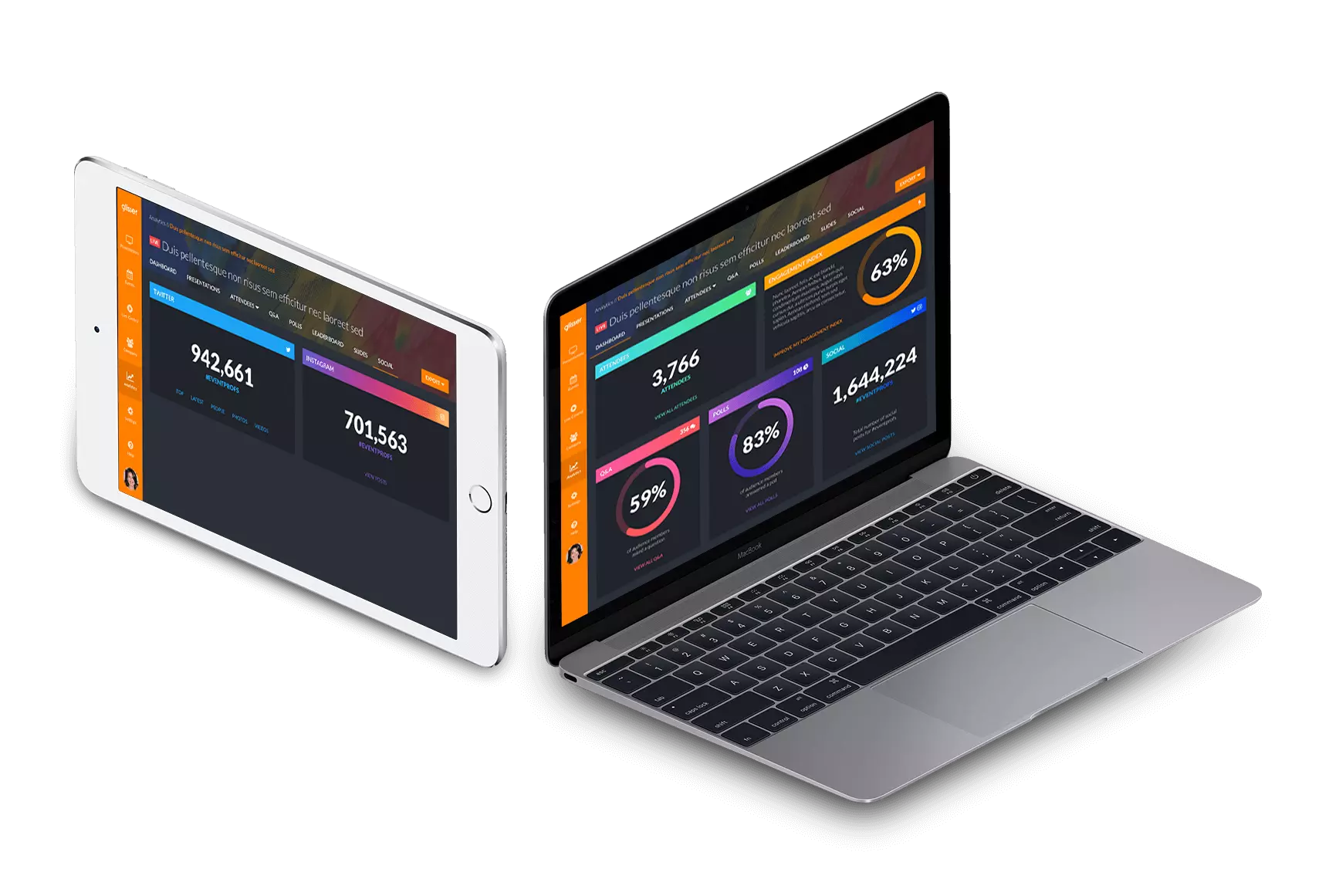 Presenter Web App
Our main goal was developing a set of state-of-the-art mobile web applications. The Presenter web application is used to organize, edit and present to the audience in a showroom uploaded and converted from PowerPoint or Keynote presentations. It provides the ability to make live assessments of your slides and generate insights to refine future presentations. Some of the other interesting features were:
Full Screen Mode

Twitter Sharing

Creating Polls

Multi-Choices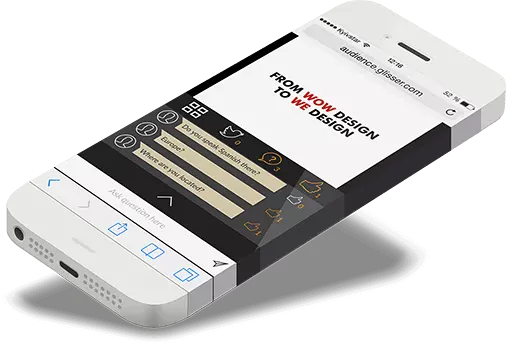 Audience App
The Glisser Audience app adds new social enhancements and lets audiences interact and amplify one's message beyond the room. Each event has a unique code that is registered against all mobile devices present. After logging in, users can follow the slides live on their own device, answer questions, read feeds and share slides via Twitter.
Integration with EventBrite
Several important steps were taken in order to enhance the Glisser Audience. One of them was full integration with EventBrite service – a global marketplace for live experiences allowing people to find and create events in 190 countries.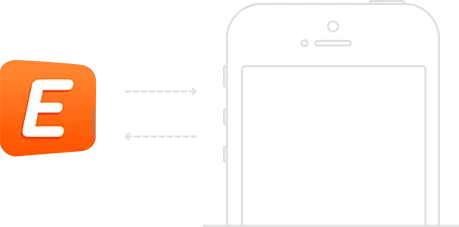 Supported Platforms
iPhone

iPad

Windows Phone

Android

Blackberry
Result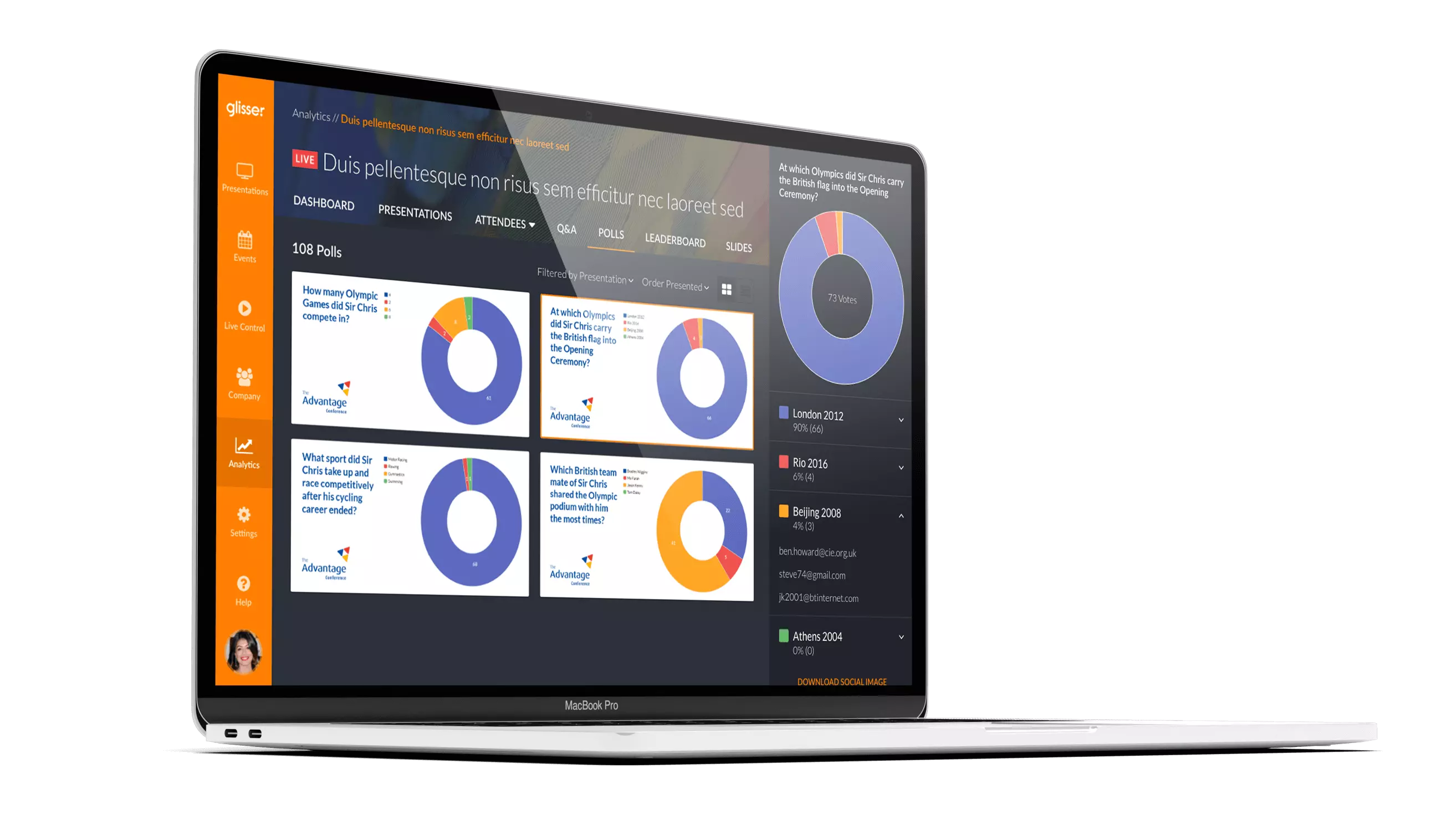 The Glisser web application was released and immediately used by customers in real presentation sessions. The feedback was very positive – all audience users were able to access the application quickly and easily, even in conditions where the wireless connection was poor.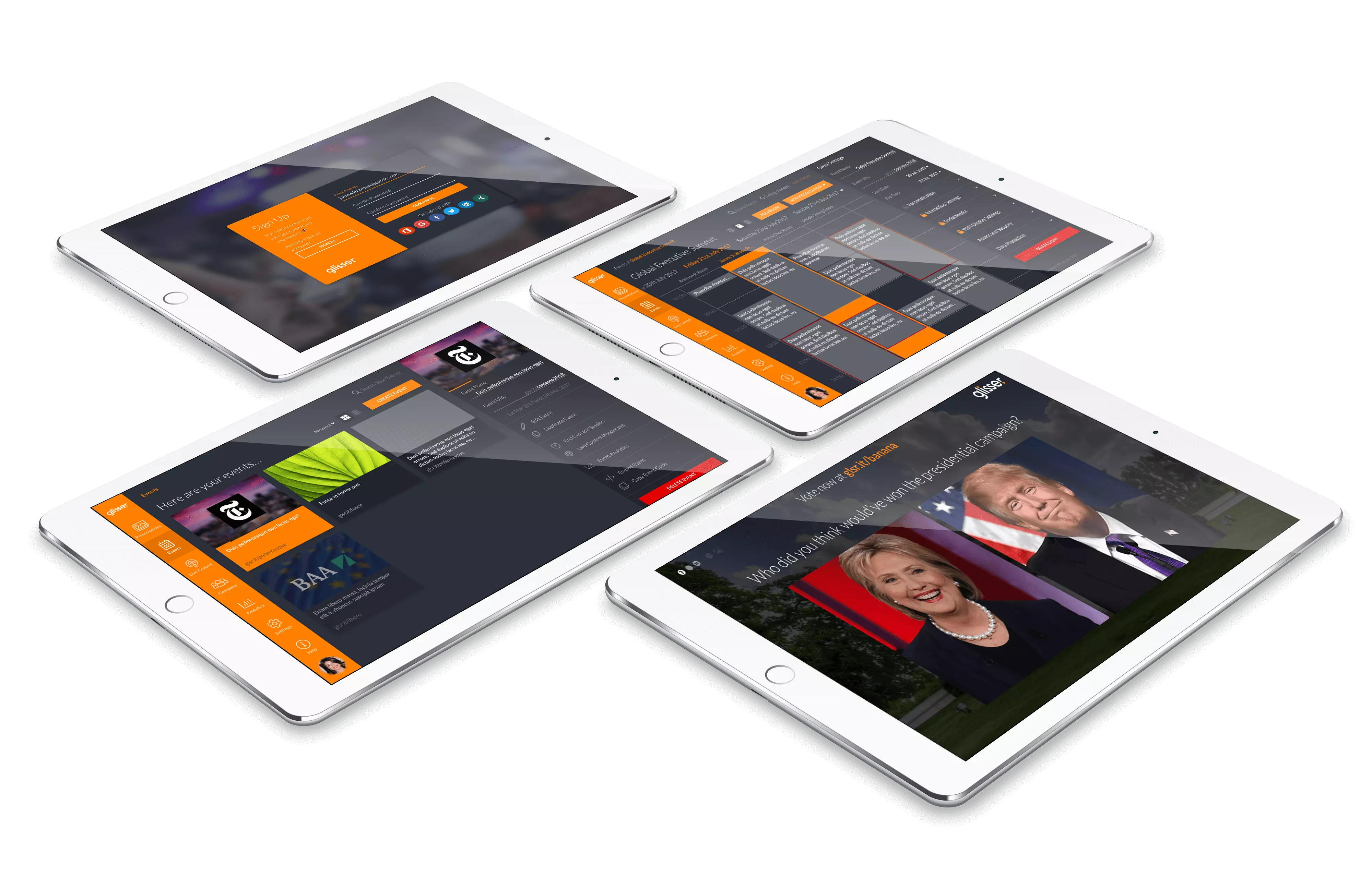 The interaction between presenter and audience became more efficient and rich thanks to the newly implemented social features. Currently Glisser is quickly growing and attracting many new customers and providing them with a unique presentation experience.
We were very happy with the Qualium team – their support allowed us to accelerate our product development and their communication was excellent.