Get Ready for Future: VR and AR Associations to Join in 2023
March 10, 2023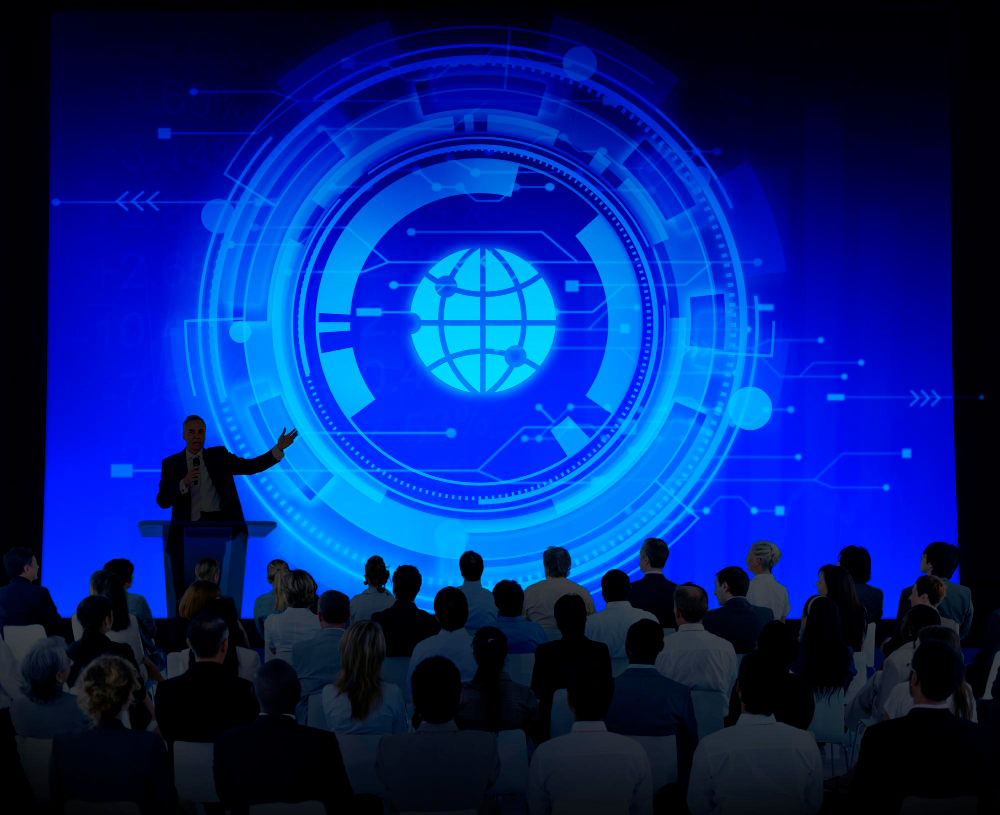 Today, the number of people getting interested in extended reality is constantly increasing with the development of XR and related technologies. According to Thrive My Way, the extended reality market will have increased to more than 125 USD billion by 2026. 
The interest in immersive technologies urges enthusiasts, specialists, and entire companies to join, collaborate, share their experiences, and present new inventions that will accelerate XR development. That's the main purpose of AR/VR associations.
We offer you the list of famous associations, where you'll find out about the latest extended reality news, technologies, and skills you can apply in your business.
VR/AR Association is an international organization, which aim is to improve cooperation between XR solution providers and their customers. Today, these associations are presented by  4300 companies around the world. And our company, Qualium Systems, became part of VRARA a few months ago. 
VRARA is focused on training and improving companies' qualifications, as well as creating new connections between association members, so they can exchange their experience.
The annual virtual VRARA Education Forum is their most famous event. It's a platform designed for organizing conferences, presentations, expert panels, hardware and software demos. This year, organizers expect to see more than 1000 guests and 60 speakers. Last year, VRARA Education Forum was visited by over 1500 guests from 75 countries, more than 100 schools and organizations, and over 50 vendors. You can read more about the annual VRARA Education Forum here: https://hopin.com/events/vrara-education-forum-2023/registration
VRARA has its own podcast called Everything AR & VR, you can read about it in detail here.   
The Academy of International Extended Reality (AIXR) is an independent non-profit organization, that unites immersive tech companies and allows them to interact and exchange their experience. There are more than 4000 business leaders registered on AIXR.
Some of the main fields of activity of the association are training programs and live courses. 
Also, AIXR holds such events as
VR conferences, where visitors wear VR headsets and enter the digital platform using avatars.

Live events, where people are gathered in a physical place.

Online webinars through video.
This association has its own segments located almost around the world: AIXR North America, AIXR Europe, AIXR Asia-Pacific, AIXR South America, and AIXR Middle East & Africa. 
You can apply for AIXR membership here: https://aixr.org/locations/  
You can also find out more information about upcoming AIXR events about VR, AR, metaverse, and other immersive technologies.
Augmented World Expo has been educating and improving the professional work of more than 5000 companies та 60 000 XR specialists since 2010. The association's main purpose is establishing communications between investors and startup founders, customers and XR services providers famous brands and developers and creators, recruiters and job seekers.
Moreover, Augmented World Expo provides members with news digests, lectures, and job positions.  AWE also organizes academic classes and workshops to improve the qualifications of XR specialists. 
The platform constantly holds online mini-events in over 25 cities worldwide, conferences, and exhibitions in the USA, Europe, and Asia. Particularly, this year, the annual AWE conference will be held in Santa Clara, California at the end of May – the beginning of June. Organizers expect over 5000 visitors, 3000 exhibition authors, and 400 speakers.
In Europe, a similar event will take place in October this year in Vienna, Austria. The organizers of the European AWE conference expect over 2000 guests, 100 exhibition authors, and 250 speakers.
Here is more information for those willing to become a speaker of the next conference: https://www.awexr.com/get-involved 
XR Association is an organization, aimed at the promotion of global XR industry development. In XRA, top specialists and company representatives are getting involved in the working process: they carry out research and develop the best ways of using extended reality in business.

The members of XR Association are
VR headset developers and virtual platforms operators.

Hardware components developers.

Companies providing XR solutions for business.

Companies applying immersive technologies for working and commercial purposes.

Small companies developing XR solutions.
The key members of the XR Association are Meta, Google, Microsoft, Unity, and Sony Interactive Entertainment. There are other organizations registered in the association including Accenture, Avatar Dimension, Conquest VR, OVR, StriVR, Talespin, and so on.
Limitless Future Conference is the main event organized by XR Association. At the conference, industry leaders explore and present new technologies that will improve training, learning, and human resource management. Limitless Future Conference also helps to promote and accelerate virtual reality, augmented reality, and mixed reality development. The previous event was held live in November last year. 
To join the association, you can apply for membership here: https://xra.org/joinus/#join
Metaverse Standards Forum is founded by Khronos Group, which includes top companies like Microsoft, Meta, Nvidia, Adobe, Unity, and XR Association (XRA). In general, there are more than 1800 companies registered in Metaverse Standards Forum.
Metaverse Standards Forum is founded in June 2022 to "foster the development of interoperability standards for an open and inclusive metaverse, and accelerate their development and deployment through pragmatic, action-based projects". 
Among the latest conferences held by the association is an open house meeting in Barcelona, held in March this year. The purpose of the live meeting was to gather people who were interested in the Forum activities. 
Metaverse Standards Forum is open to both profit and non-profit organizations. You can apply for membership here: https://metaverse-standards.org/join/membership-application-form/ 
Immerse UK is a leading British platform that unites organizations working on immersive technologies. The association is a subsidiary of KTN (Innovative UK) and closely collaborates with the UK government.

The association was founded in 2016 and now there are more than 4 000 members registered, including research organizations, enterprises, and industry innovators.
The main purpose of Immerse UK is to encourage British XR and metaverse companies to work and make the immersive technology industry the most innovative and successful one in the country.
If your office is located in the UK and you want to become a member of the association, fill out the form on the site: https://www.immerseuk.org/join 
We also suggest reading announcements of the latest events on the Immerse UK website. 
XR Women is a global organization that unites female business owners and different hardware and software female specialists. The association was founded in 2020 and its main purpose is to unite, support and educate women that develop virtual, augmented, and mixed reality. 
The first meeting of XR Women took place in November 2020 in virtual iLRN's Virbela campus. In general, there were more than 700 members from 20 countries.

XR Women offers their members virtual meetings with influential women in XR and other exclusive events, like VR tours of historical places. During this whole time, XR Women held more than 100 different events. 
To register in the community, head to the link: https://www.xrwomen.com/attend 
We recommend you joining associations because it allows you to exchange innovative technology user experience, become a part of different events, and establish connections needed for your business. Also, you'll always stay in touch with the latest hardware and software news and get skills you can apply in your work.
Image: Freepik