Drivers Of Rapid Development Of The XR In Business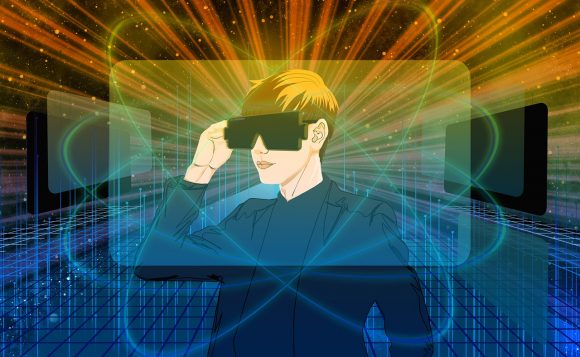 In 2021, the level of the use of extended reality grew up to 76% in gaming, 60% in movies and TV, 34% in retail, and 30% in tourism. Also, according to Markets and Markets, in the same year, the augmented reality market was estimated at 22,5 USD billion, and in 2026, the AR market will increase to 88,4 USD billion. Meanwhile, the virtual reality market was estimated at 6,1 USD billion in 2020 and is predicted to hit 20,9 USD billion in 2025. 
The main trends that stimulate the development of the extended reality market are AR/VR startups' financing by investors, and the growing number of fields where XR can be applied (healthcare, retail, education, architecture, design, etc). The obstacles caused by COVID-19 pandemic and companies' need to save money for providing their services are also considered the drivers of the rapid development of XR technologies. 
More detailed information about extended reality in different business fields can be found here. 
COVID-19 As An Engine To Push XR Forward
Since COVID-19 started, many people were locked at their homes, away from workplaces. And business trips to other cities and countries became impossible during the lockdowns. However, people's isolation from the outer world gave companies a possibility to implement innovative technologies, like augmented, mixed, and virtual reality, to provide remote work, online purchasing, VR conferences, etc. 
In 2020, according to McKinsey & Company, the number of companies that adapted digital technologies increased to 58%, compared to 20% in 2017. Coronavirus pandemic made company executives implement digital technologies faster, because the digitalization of companies had not been their top priority before the pandemic.
During COVID-19, 93% of respondents implemented remote work. Other 62% of executives said they felt the increasing of customers' demand for online purchasing. And other 21% of respondents said they started using more innovative technologies when taking important business decisions. 
Vive Sync by HTC, a virtual network for business, is the bright example of transferring workers from the physical office to VR. This network was presented in April  2020 and was free for enterprises during the same year. 
"As a social productivity device, Vive Sync is said to include support for OneDrive, which includes the ability to show PowerPoints, PDFs, marketing videos, or 3D models. In place of traditional note-taking, users will be able to use voice recognition to record notes, annotate with a 3D pen, and take screenshots. As for 3D assets, Vive Sync currently supports FBX and OBJ files, as well as Unity Asset Bundles," says the official message. 
Increasing Investment On IT Startups
Another driver of extended reality development is the Increasing financing of ІТ startups and companies that specialize on XR. According to Crunchbase News, in 2021, the global number of investment in virtual and augmented reality startups was estimated at 3,9 USD billions, and 320 deals were concluded in the field. And, as Statista predicts, in 2024, 28,5 USD billion will be invested in the XR development.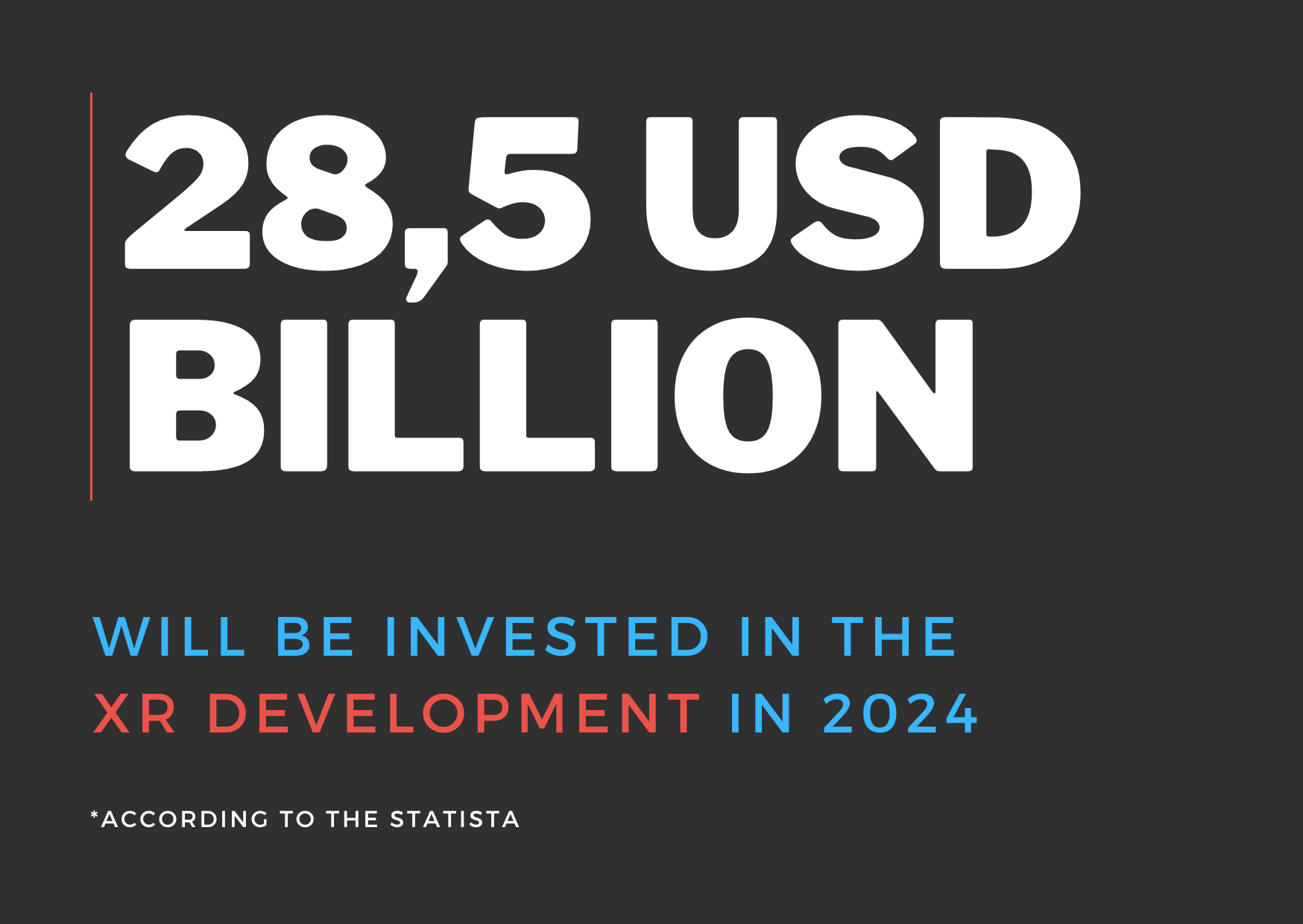 XR Equipment And Software Become More Available
One more reason why XR is getting popular in business is the accessibility of devices and software. In 2021, the number of sold extended reality devices exceeded 10 million pieces for the first time. It's 60% more than in 2020. And, in 2025, the volume of sales is predicted to reach 48 million pieces. 
Speaking about software, the Unity engine, that provides 60% of VR experiences, is another factor of the growing popularity of XR in business. This engine can be applied for designing different platforms and apps with high-quality 3D graphics that are good both for newcomers and professional users. 
In its turn, Unreal Engine helps to recreate high-detailed and photorealistic graphics. This year, Epic Games presented the most up-to-date version of the engine 5.1, that allows creating 3D content of the next gen in real time easier and more effective. 
Besides the instant creation of high-quality 3D models, there's a significant improvement in video recording and recreating. In 2014, 4К resolution was presented for modern TVs and cinemas. And now there is an experimental 16K in the testing stage, and this resolution is supposed to be used for virtual reality. 
One of the most recent examples of high-resolution video content in virtual reality is sir David Attenborough's VR series Conquest of the Skies for Meta Quest. All the three episodes of popular science series tell the story about the evolution of flying creatures, starting from the period that took place 300 million years ago. The series creators said they applied the most recent 3D technologies to provide high-quality picture and enhance the immersion effect.
"The story of flight spans millions of years. And, so, this was an opportunity to combine extremely high quality 3D footage of animals, that we can shoot today, with a CG pipeline that would let us imagine what it might have been like for dinosaurs of million years ago," said Eric Chang, executive producer from Meta Quest. 
Save Your Business Money With XR
Here is one more driver of extended reality progress, and it's the necessity to reduce company's expenses. The first way to save money is cutting down the number of production accidents that cause serious financial damage to company. Various complaints and mistakes cost businesses more than 200 USD million per year. 
Extended reality training is one of the solutions to the problem. According to Holopundits, manufacture workers finish their training in VR 75% faster than those using traditional ways of training. And, respectively, companies with virtual reality training save 30 dollars per one working hour.
We hope you understood why popularity of XR is constantly growing. COVID-19 pandemic, that made usual office work more difficult, became an engine that helped XR get implemented in different businesses. Particularly, companies started applying  VR offices for remote workers, virtual shops, etc. The rapid development of extended reality equipment and software also became the driver that moves XR forward. And, using virtual and augmented reality in work helps companies save money and increase their workers' efficiency. 
Related Articles