XR Brief: What Consulting Companies And Educational Centers Think About Extended Reality
November 22, 2022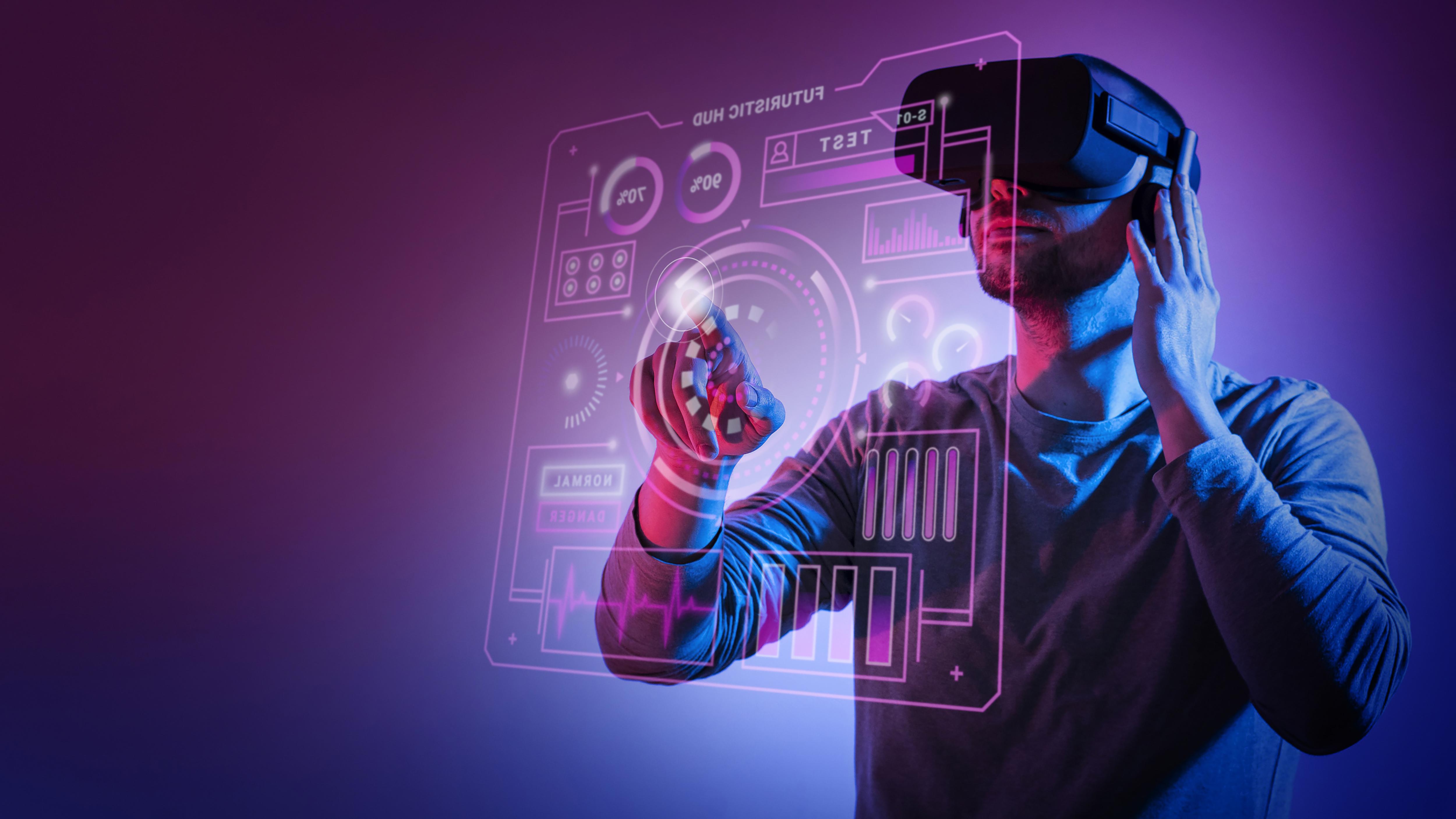 Consulting companies, famous online medias, and business schools, like PricewaterhouseCoopers, Harvard Business Review, and MIT Sloan School of Management, have a considerable knowledge base that allows them to understand and predict some important business trends. 
Explore these knowledge sources with our brief review of some recommendations on the use of extended reality in business.
X For XR: A-Z of tech podcast by PricewaterhouseCoopers
In the latest A-Z of tech podcast series issue by PwC, its host Louise Taggart had a conversation with specialists about the possibilities of extended reality and metaverse. Yanna Zhu, PwC XR/metaverse team worker, Dr. Alex Young, Virti founder and CEO, and Chris Fleischmann, CEO, and founder of Arthur, also took part in the podcast.

The discussion members share their experiences from previous workplaces. Particularly, Dr Alex Young mentions his previous work as a doctor in Bristol, medical training for specialists, and expresses his opinion on how VR/AR can positively affect hospital work efficiency. Also, the podcast participants predict how extended reality will evolve. According to the specialists, 82% of executives think that metaverse will become a crucial part of their work in the next few years. 
The full podcast transcript can be found here: https://www.pwc.co.uk/issues/intelligent-digital/transcript-x-for-xr.html 
Why Every Organization Needs Augmented Reality Strategy by HBR
In this article by Harvard Business Review, written by American academic Michael E. Porter and the president and CEO of PTC James E. Heppelman, you can learn why companies should apply augmented reality in their workflow. The authors of the article describe the key AR advantages and business fields where this technology can be applied. 
One of the bright examples of the AR use mentioned in the article is the AR training of Boeing workers. During the training, they passed through 50 steps to assemble an aircraft wing section, that consisted of 30 parts. After the drill, the company employees completed the work 35% faster than those who trained with traditional 2D drawings and documentation. Also, 90% of those having little or no work experience at all managed to cope with the work correctly on the first try after the AR trainings. 
Read the full article here: https://hbr.org/2017/11/why-every-organization-needs-an-augmented-reality-strategy 
How Companies Found Amazing Ways To Use VR by Bernard Marr
In this article, famous entrepreneur and Business Advisor Bernard Marr describes how modern companies use virtual reality. The article's author mentions such business fields as design and prototype making, interaction with customers, and trainings. 
One of the examples of the use of virtual reality in business presents VR solutions that allow a customer in a headset to test a digital version of a car, furniture, or kitchen utensil. In his article, Marr refers to Audi's VR Car Showroom Experience, where a customer can try a virtual car before buying a real one.

The whole article is available at the link: https://bernardmarr.com/the-amazing-ways-companies-use-virtual-reality-for-business-success/ 
Business Implications of XR: Webinar by Paul McDonagh-Smith
During almost an hour-long webinar, Paul McDonagh-Smith, MIT Sloan School of Management Senior Lecturer, talks about the current value of the extended reality, metaverse, and other immersive technologies. 
McDonagh-Smith answers three main questions about the extended reality: what is XR, why this technology is relevant, and what we think about/how we interact with XR today. According to the author of the webinar, the extended reality is relevant today because of the convergence of different trends, including:
technical (reducing VR headset prices and increasing their efficiency);

economical (the involvement of blockchain technologies and new ways to own NFT materials);

social (improving customer communication, notably in the post-COVID period);

organizational (improving the work planning process and organization of meetings with employees and customers).
You can watch the full webinar here: https://exec.mit.edu/s/webinar-post/business-implications-of-extended-reality-xr-harnessing-the-value-of-ar-vr-metav-MCKUXUATA2H5CDXCWFQ6YGHSRITI   
Realities and Distractions of Metaverse. Interview with Unity CEO John Riccitiello 
In the one of the recent interviews, Fast Company, a famous business media, talked with Unity CEO John Riccitiello about metaverse, its possibilities and future. 
Riccitiello said that many people don't fully realize the meaning and possibilities of metaverse. They think that network is mostly about digital avatars or virtual and augmented reality. Unity CEO thinks the metaverse future belongs to 3D technologies, and 6G will be used at the end of this decade. Moreover, Riccitiello speaks about the new Unity projects in mixed reality, that will be released next year.
Read the full interview here: https://www.fastcompany.com/90797940/unity-ceo-john-riccitiello-describes-the-realities-and-distractions-of-the-metaverse