The Influence of AR in Fintech
June 6, 2018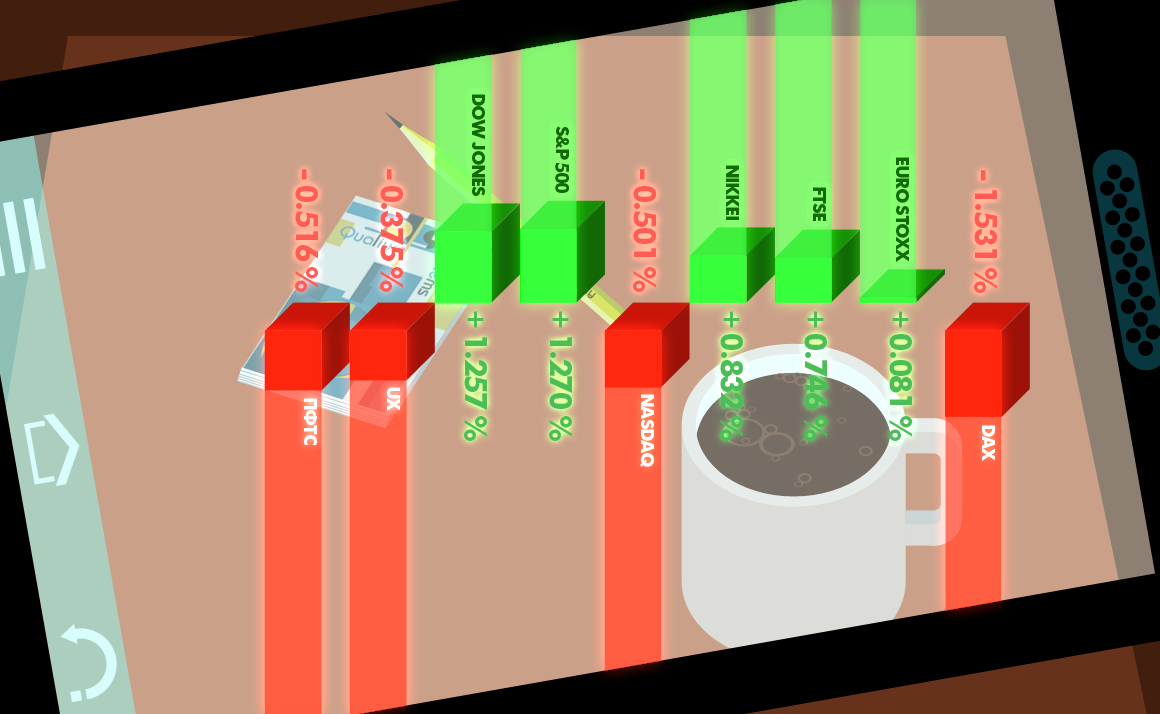 The finance sector for most of the world has been widely revolutionized thanks to the emergence of various technologies which have made it easier for individuals to manage their money. In the innovative wave that has been circulating globally, financial institutions have received a range of technologies, leading to the creation of a system of interconnected software which carries out specific functions within a financial environment. These systems have solidified themselves as a part of finance and are now known as Fintech.
Fintech is a rapidly growing field which has threatened traditional banking systems which do not adopt it. Through Fintech, every person is given a level of freedom and power with their finances. Access to funds has been made available on hand-held devices, business transactions have been simplified, made more secure and transparent, and investment opportunities are now available on a global scale. User experience has also been significantly enhanced thanks to the development of informative and reliable user interfaces which guide users on how to harness the resources within them for financial security and proper planning.
The advantages of Fintech continue to be realized each day, and its successes have motivated stakeholders and investors to seek ways of enhancing user experiences even further to maintain and increase customer base. Augmented reality (AR) is one of the ways which shareholders have been looking at in order to achieve a higher level of user experience within Fintech environments. With recent breakthroughs in the implementation of AR in small devices such as mobile phones, new areas of application are finally being realized for the technology, and Fintech is not being left out.
AR involves the merging of real-world objects and environment with digitally generated content such as text, images, videos, and other graphic designs to enhance how users utilize certain services. They can be used to possibly provide more information about certain entities or help with navigation for users who require it. Such capabilities are continually being tested on Fintech platforms to discover how well they will fit into the core functioning processes of finance without being invasive or overbearing. Here are some of the ways which AR may help to enhance Fintech and spearhead creative ways of managing financial statistics.
CUSTOMER BENEFITS
Provision of Details on Services or Properties
AR can benefit potential clients and investors by providing additional information on specific products which they are interested in. In real estate, for example, AR can be utilized so that potential buyers can find out more details of a property, such as how many rooms are available or how much space in square inches is free, by scanning it and searching for the property on a database. The details can also go as far as providing the information on the owner, available payment plans for the property available banks which offer loans for the purchases of property and even alert the bank when you show interest in the property.
Location of Services
So far, one of the successful trials of AR implementation in Fintech has been the location of various financial services. ATMs have especially been a major concentration point for AR direction guidelines. Though they are still in their infancy, these location services can be further enhanced so that they provide comprehensive mapping for ATM services within a vicinity. For instance, users can point their phones to a certain direction which they intend to walk or drive along, and an AR application can be triggered to showcase the available ATMs along that road or path. If a user needs to find a branch of their bank for some reasons, the app can be enhanced to locate those as well, saving users much time with locating various financial services, especially during emergencies.
COMPANY BENEFITS
Augmented Meetings
AR can be used to facilitate factors such as video conferencing even further by providing each party involved with tools that enable such processes. With AR, meetings can be held virtually and be more immersive in nature, providing stakeholders, managers and executive officers with a platform for sharing ideas more personally rather than through a screen or by having to travel to a certain location.
Data Visualization
Fintech institutions have long been dependent on computer processes such as data analysis and algorithmic decision-making tools to drive business decisions. However, a lot of data is being generated today, making it near impossible for these systems to derive meaningful statistics to drive financial decisions. With AR, Fintech can help to add the human elements of deduction when it comes to data analysis. Visualizing data in forms of charts, bars, and relational graphical displays helps decision making processes easier because it gives a visual idea of trends in the financial market.
Immersive Learning and Training
AR provides an excellent avenue for the training of staff and personnel on how financial institutions operate, as well as in the introduction of new technology within their core business processes. Through AR, officials in charge of training can implement AR to minimize the need for trainees to physically be in the offices. Pre-programmed lessons entailing AR elements can also be utilized so that they are accessible at all times.
Fintech and AR are both fairly new concepts, yet they have both picked up and transcended to become foundational concepts for future innovation. By merging these two entities, financial institutions can derive the best of both to create systems which optimize user experiences and maintain high performance for financial institutions overall.