Unusual VR Events You Could Have Missed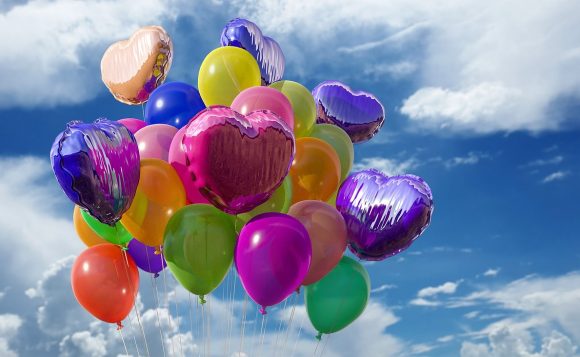 The popularity of virtual reality is growing day by day thanks to more than 171 million people who use virtual reality worldwide.  
Considering the significant number of those aware of the technology, organizing various virtual events definitely makes sense. As a rule, VR events take place in a digital immersive environment, where headset users can interact with 3D objects, explore a virtual location, and communicate with each other, using digital avatars.
Virtual reality is actively applied in, for example, business conferences and virtual offices. But did you know that you can build a romantic relationship and even legally marry in VR? 
In this article, we will tell you about unusual virtual reality implementations in such unusual events as team building, concerts, competitions, etc. 
Main Advantages of VR Events
In general, VR events have such advantages as
Immersive experience. VR events offer participants a unique experience of immersion into another digital world. Moreover, a virtual environment doesn't have to fully recreate real business buildings. For example, you can place your guests in a fantastic forest, spaceship, etc.
Instant access to events. To participate in a VR event, just put on a VR headset and get into a digital party straight from your home. You don't have to spend much time and money choosing an outfit and makeup.
Flexibility. VR events offer people the possibility to take part in an event, regardless of location, timezone, working schedule, etc. 
Saving money. With VR, event organizers don't have to spend time and money on choosing and renting a physical building for a party. Companies also don't need to spend money on tickets and hotels for employees to get to the place of the event.
Unusual Examples of VR Events
VR Team-building Is a Fun Way to Unite Employees
Team-building is one of the ways to unite a team of professionals and steer them toward the realization of common goals. For team building, virtual reality gathers employees in one digital place, where they interact with each other using avatars. The presence effect needed for team building is thus created. In the most recent years, the number of companies that invest in VR team building grew by 2,500%. 
There are several ways to organize virtual reality team building:
VR quest room where you put a team in a simulation of corridors or rooms, full of riddles.




Alice VR Escape Room by MeetSpaceVR, in collaboration with GameOVR, is an example of a virtual quest for a team. The essence of the quest consists in passing tasks in the Wonderland set. The riddles are based on Lewis Carroll's original book: drink a shrinking potion, get down into the rabbit hole, help Cheshire cat and Mad Hatter, etc.
Group challenges, where a team copes with difficult tasks in virtual reality. Sometimes these tasks are limited by time.  

Bomb Diffusal VR simulation by Virtual Reality Rental is an example of this simulation. In this game, a team chooses one person that will wear a VR headset and will be responsible for cutting the right wires and pushing the right buttons to prevent the bomb from exploding. A headset user has no instruction on how to neutralize the explosive. But other team members have the instruction and give instructions to the main player about what to do with the bomb.
Having Fun with VR Parties
VR party is a perfect option for those who want to have a good time, but cannot go to a real party. One of the most popular ways to handle parties in digital space is VRChat. It's a universal virtual platform, where people can meet, spend time together, and organize different festivities.

For example, VRChat contains Party Scene —  a separate digital space, where people in VR headsets can paint the town red. You can adjust the volume of your microphone or mute it, so no one could hear you. It is also possible to increase or decrease the sound of the crowd and change the settings. 
In this video, you can see how a YouTuber changes the party scenery from a drum-n-bass party to a dance floor on a submarine.
VR concerts As a Chance To See Your Favorite Singer
VR concert is a new way to hear live music and see your favorite singer. During virtual concerts, watch your favorite musician wearing a customized digital avatar with some recognizable features of the artist. Virtual reality concerts have such advantages over a real concert as
For visitors, VR concerts solve the problem of inconvenient seats: so, a VR headset user can see the concert from any angle, and even see musicians from the scene itself;
For singers and musicians, virtual reality is a digital platform, that allows them to fulfill the most creative projects, that are pretty difficult to organize in a real world. And the artist can instantly change outfits and hair color, with no need to spend time changing real clothes and makeup during breaks between real performances.
The game Fortnite is one of the most popular platforms for virtual concerts. In 2021, famous singer Ariana Grande gave a 6-minute long virtual concert Fortnite Presents: Rift Tour. The singer's avatar was as close as possible to her real image: shiny outfits in combination with her signature high ponytail. And, during the performance, locations were constantly changing. The concert starts in space, where Ariana stands on a planet.  Then, the singer dances on a water surface, along with fans and flies using digital crystal wings.  The performance ends on an ice planet, where Ariana crashes the surface with a crystal hammer.
VR Contests You Could Have Missed
Virtual reality is also a convenient platform for organizing different contests, including intellectual trivia. Like, for example, Virtual Team Trivia, a quiz platform for teams. In Rock & Roll Trivia, contestants answer questions about rock stars and guess famous songs. 
Miss VRChat beauty pageant is another example of a VR contest. The girls who took part in the pageant demonstrated their avatars that had totally different heights and appearances. The contest is divided into three parts: a talent show, a fashion show, and speeches. Two special guest judges chose the winner.
Miss VRChat pageant was hosted by Phia, the YouTube channel host of The Virtual Reality Show.

VR Dating and Making Friendship
In virtual reality, people can build relationships and see each other. VR is also used as a dating option for those couples that met in the real world, but, for some reason, become far away from each other.

You can see examples of acquaintances in virtual reality in the documentary We Met in Virtual Reality by HBO Max. It's the first documentary ever to be fully filmed in virtual reality. The movie describes romantic relationships and friendships, as well as people who seek their virtual community in VRChat. 
Before the HBO Max release, the movie was also shown at the Sundance movie festival.

You Can Legally Marry With VR Weddings
If people can meet each other in virtual reality, there is a possibility to get married virtually. VR weddings are a great option for loving couples, that are forced to be currently separated. If you wonder whether this marriage is legal, the answer is yes. For example, VR marriages have been legislated in the American states of New York and California since 2020.
In virtual reality, the choice of location is limited only by the groom and bride's imagination. In early 2022, an Indian couple, Dimash SP and Janaganandhini Ramaswamy married in a virtual Hogwarts hall. The digital avatar of the bride's late father was specially developed for the ceremony.
The ceremony hall was developed in Tardiverse by its founder and creator Vignesh Selvaraj. The virtual wedding itself was attended by 3000 guests.
"We are accepting marriage gifts via Metaverse, the groom said.  Guests can transfer gift vouchers or GPay, and we are also accepting cryptos as gifts." 
We hope our article gave you food for thought and you'll catch the vision on how to implement VR for organizing events in an unusual way. VR is not just the newest way to impress your guests, it's also a solution to unite people in one digital space. And it's only a small part of the events that can be transferred in VR. 

Related Articles