The Ways AR Redefines Modern Tourism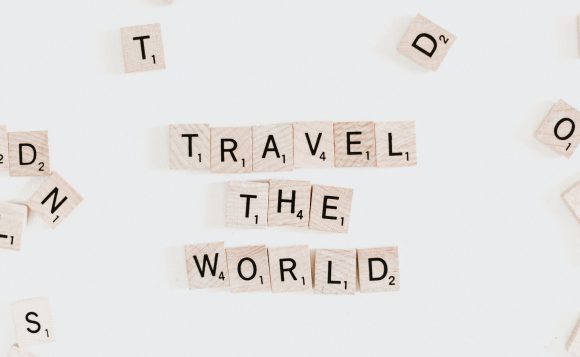 Digital technologies are actively provided in tourism, since it affects a company's efficiency in the highly competitive market. And today, augmented reality is the one of the new tools to gain  success in the  tourism industry. The advantages and possibilities provided by AR, as well as the growing number of gadgets supporting augmented reality, are among the key factors. According to Statista, in 2022, the number of mobile AR users worldwide will hit 1.1 billion.
Another favorable factor that helps to implement AR in tourism is the industry revival after the damaging COVID-19 pandemic consequences. In 2020, the number of tourists worldwide dropped significantly — only 409.5 million, compared to almost 1.5 billion tourists in 2018. But their number slightly increased last year — 446 million tourists worldwide. 
Augmented Reality As Part of Smart Tourism
According to the European Union definition, smart tourism is an opportunity to provide touristic services using informational and communication technologies.
Augmented reality can contribute to the success of those touristic centers, which plan to attract new travelers with digital technologies. And this trend had been introduced before the COVID-19 pandemic started. For example, in South Korean city Pyeongchang, they implemented a 5G network during the Winter Olympics in 2018. With this technology, tourists could do 4K video streaming and watch VR/MR content and 360 videos. 
How Augmented Reality is Used In Tourism 
Imagine, you decided to travel to a distant country, with an unknown language and culture to you. Usually, traveling could take a lot of effort and nerves. But, with augmented reality, your vacation can become more interesting.
Find Your Train With AR
You start your journey at a train station, and you look for your train number on the arrival and departure board. In this case, augmented reality can help you get additional information about your route — just point your gadget camera on the board. This mobile app is already designed for the Zurich train station in Switzerland in 2019. In his article, Tim Schoch describes the experience of using the app. According to him, this system does not apply tracking beacons on every station, but uses image recognition system instead: 
"This solution is way more robust and could potentially be rolled out everywhere with a reasonable effort (although they currently stick to their test market in Zurich). From the recognized image they then extract the platform number. With that number and the approximate position of the phone they can then grab the live public transport data for the exact platform on that particular train station (or tram or bus stop). And finally that data gets displayed in Augmented Reality on my device using I don't know how many sensors to place that virtual pane below a physical object".
Gamified AR Hotel Vacation
When you settle in a hotel with augmented reality service, you can get more comfortable and interesting vacation experience. Using AR, the hotel administration can provide an exciting holiday with the help of virtual quests. You can pass through them if you can't do any outdoor activities because of bad weather, poor health due to acclimatization, etc. 
This year, Moxy hotel from Marriott network, launched the AR experience "Moxy Universe, Play Beyond", where every client can participate and win some prizes. Before the check-in, a client scans a QR code, enters the program, and customizes their own avatar, that can be seen in a smartphone camera. Then, a player comes through different challenges and explores a hotel building at the same time. The main audience of the AR experience is Gen Z youth. According to Newzoo, 17% of zoomers spend their leisure time gaming. Meanwhile, only 14% of millennials play games while resting. 
"Moxy Universe, Play Beyond" will be active till 31 December this year in Asian Pacific region hotels (China, Japan, Australia, South Korea etc).
With AR Maps You Won't Get Lost
The last thing you want during walking streets with multiple tourist attractions is to get lost in a foreign city and spend hours looking for the way back to the hotel. For these cases, IT specialists developed AR online maps that superimpose digital signs on a physical world. Just like Google Maps AR, for example. 
In her article, Amanda Zantal-Wiener described the main advantage of the augmented reality map: "The technology itself is a smaller-scale version of the "perfect world" navigation scenario above. Once the user taps a "Start AR" option within Maps, the traditional static map view is replaced by the camera's live capture of her real-world surroundings. Using a combination of GPS/location data and Street View images collected by Google, the app is able to visually recognize where you are, and overlay an animated AR display of step-by-step directions in real time." 
And if you're also interested in historical places located on a certain street, you can try an AR program like Florence Travel Guide. It's an AR app which allows tourists to see information about certain historical places on a gadget screen.
Translate With Augmented Reality
Do you want to know, what do foreign inscriptions mean? But you didn't have enough time to learn the language of the country you came to? Google designed Google Translate AR App that translates texts from different foreign languages from literally any surfaces, whether it's a shop sign,  a label on a bottle of a sauce or soda drink, etc. 
Did you already get some language knowledge, but still not sure about your speaking skills? And still you can't understand what a foreign person is saying to you? This year, Google presented an AR glasses prototype that translates foreign live speech. In the video demonstration, you can see how the glasses can translate Spanish, Mandarin, and American Gesture Language to English.
"What we're working on is technology that enables us to break down language barriers. Taking years of research and Google Translate and bringing that to glasses", said Eddie Chung, director of product management in Google. "I'm actually looking straight into your eyes, and it seems like you're looking right at me. Making access to information just instant and intuitive. By doing that, technology fades into the background, and we're more connected with the people and the things around us." 
Learn More About Historical Places With AR
Augmented reality can also become a great new tool to demonstrate famous paintings, museum exhibits, etc. 
One of the bright examples of using AR in presenting art and historical exhibits is Latvian National Museum of Art exhibition. The main feature of the exhibition is QR codes hanging on the walls. When you scan them through a gadget camera, you can see digital copies of famous paintings, including "Girl With A Pearl Earring" by Johannes Vermeer. 
With AR, an ordinary visit to a museum can turn into an exciting digital experience. Using a gadget screen or smart glasses, a tourist can see an ancient place the way it was hundreds or thousands of years ago. AR Tour in Pompeii is another example of this kind of exhibition. During the excursion, visitors can see a digital reconstruction of what the city looked like before Mount Vesuvius eruption in 79 A.D using the smart-glasses.
See Your Order In A Table With AR Menu
After a busy day with excursions and tourist strolls, you are likely to want a delicious meal and taste exotic dishes. When you read restaurant menus, you could find some titles of dishes you've never seen before and don't know whether you should order them. With augmented reality technology, you can visualize a chosen dish and see how it would look on your plate.
With an augmented reality menu, a restaurant client can not only see the title, ingredients, and photo of a dish but look at the exact digital copy of it on a plate. WebAR company Onirix, in cooperation with the Italian restaurant network La Tagliatella, designed an AR menu. To see a chosen dish in augmented reality mode, you should scan the QR code of a certain meal on a site of La Tagliatella or Onirix.
Moreover, some restaurants also apply augmented reality to entertain clients who wait for their orders. For example, the augmented reality projection Le Petit Chef, created by Skull Mapping, released AR projection on different surfaces, like building walls, paving stones, tables, etc. In general, the company made the whole sketch series, in which a little chef tries to cook rice pudding, lobster, dessert, etc.
Augmented reality is gradually becoming a convenient tool for tourist journeys and hotel vacation improvement. With AR, a tourist can easily find the desired location, see a historical location the way it looked hundreds or thousands of years ago, and also turn hotel rest into an extraordinary experience.
Related Articles