Why Startups Choose to Use Blockchain Technologies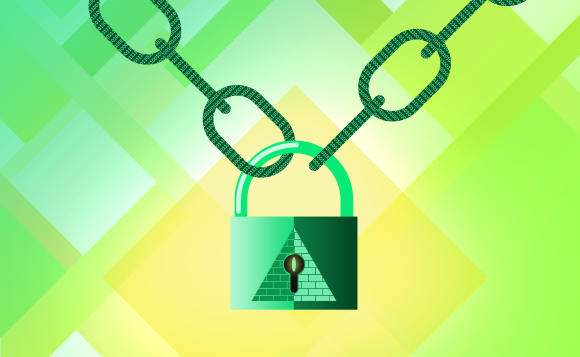 Rarely will one go for an IT conference, symposium or convention and fail to hear the word blockchain. The technology has grown over a little less than a decade to become one of the most innovative technologies of the internet and the information technology sector. The distributed ledger system, created by Satoshi Nakamoto, took the world by storm after the invention of the cryptocurrency Bitcoin, a secure and non-traceable digital currency. Bitcoin itself has been embraced by many individuals and companies and has grown to become one of the most powerful and valuable currencies in the world.
For the most part, blockchain was mainly utilized in the financial world to secure business transactions and maintain anonymity on the internet. However, many companies are finding other applicable areas where blockchain technology can be useful. These discoveries have fueled the growth of existing companies and have also played a major role in directing startups towards strategies which involve blockchain at the core of their functionality.   
Efficient Business Networks
The distributed technology which forms the core of blockchain provides companies with an ideal basis for the formation of business transaction networks which are efficient. This is especially true for businesses whose functions are interdependent with those of others. Blockchain technology offers transparency and robustness in the formation of smart contracts between these companies, and allow executives and managers to have better control and oversight over the business affairs. The need for a centralized authority is also eliminated because each party invested in the network holds the right to oversee and even approve the transactions which take place within the network. Startups can benefit from such business networks because they will manage their contracts better and prevent fraudulent partnerships from affecting their business processes.
Decentralized Storage
Blockchain technology involves the storage of data in a decentralized fashion. Rather than the conventional database systems, blockchain technology divides data into packets called blocks which are stored across all the involved computer systems within its network. These blocks are interconnected by a system of headers and timestamps which are updated as they move across various systems. This decentralized system of storage provides a cost-effective way for companies and businesses to store their digital assets such as information. Startups can benefit from the technology as well because the startup costs involved in storage systems can be reduced significantly, allowing the distribution of these funds across other platforms and sectors which the business is built upon.
Enhanced Security
Because of the distributed technology which blockchain uses, authenticity and security are high factors for business assets. It takes an immense amount of processing power to be able to carry out an attack on blockchain technology, and even if such power is achieved, it is impossible to uphold it for a long time. Blockchain, then, offers a highly secure system for the storage of assets, and this ensures authenticity, privacy, and reliability of data for every party involved. Furthermore, once data has been written into a blockchain system and approved by relevant authorities, it becomes immutable and is marked by timestamps which show the exact times in which data was altered. The advantage here is that accountability can be kept at a maximum level, and auditing of data becomes an easy and cost-effective task for businesses.
Enhanced Edge Functionality
Transitional database systems have always had the involvement of a host entity, usually a service provider or an already established company. The existence of audit capabilities and control strategies may be effective to a point, but they are not enough for every company involved to ensure complete management of data and digital assets. Blockchain allows even the smaller parties within a business arrangement to access and manage the data and transactions which are carried out in business networks. It provides each participant with functional abilities and eliminates the need for centralized management, thereby enhancing edge functionality in these networks. The advantage is that most of the transaction moves to the client side of the network and eases the dependability of cloud-based services. This also reduces management costs for all businesses involved.
Elimination of Intermediaries
Currently, startups rely heavily on intermediary service providers to run their business processes. Blockchain is a game changer for these companies because it eliminates the need for third-party involvement in business transactions. Thanks to its enhanced transparency, blockchain technology brings the advantage of reduced intermediary support, even to the point of complete elimination. Business operations such as supply chain oversight are made less complex and more accountable. Blockchain is able to record the processes a package undergoes and the individuals who handle them, as well as the time which they are spent in a certain area immutably. Oversight is therefore delegated to the businesses themselves rather than relying upon third-party applications or services to uphold package integrity.
Secure Payment Methods
Blockchain already has a solid base in cryptocurrency, so its implementation within startup businesses will be easier and less expensive than the previous years. These companies can implement payment methods using blockchain technology to uphold transparency and anonymity of the payments. They can range from payment of services to that of their employees, as well as the acquisition of startup funds. Furthermore, legislation surrounding cryptocurrencies and blockchain, in general, will be enhanced as the technology advances. With better laws governing the use of blockchain, businesses will be able to have more clearly defined smart contracts and manage the cash flow within their environments more effectively.
Related Articles