The Qualium Systems mini-football team took the second place in the Middle IT League of Kharkiv
July 7, 2021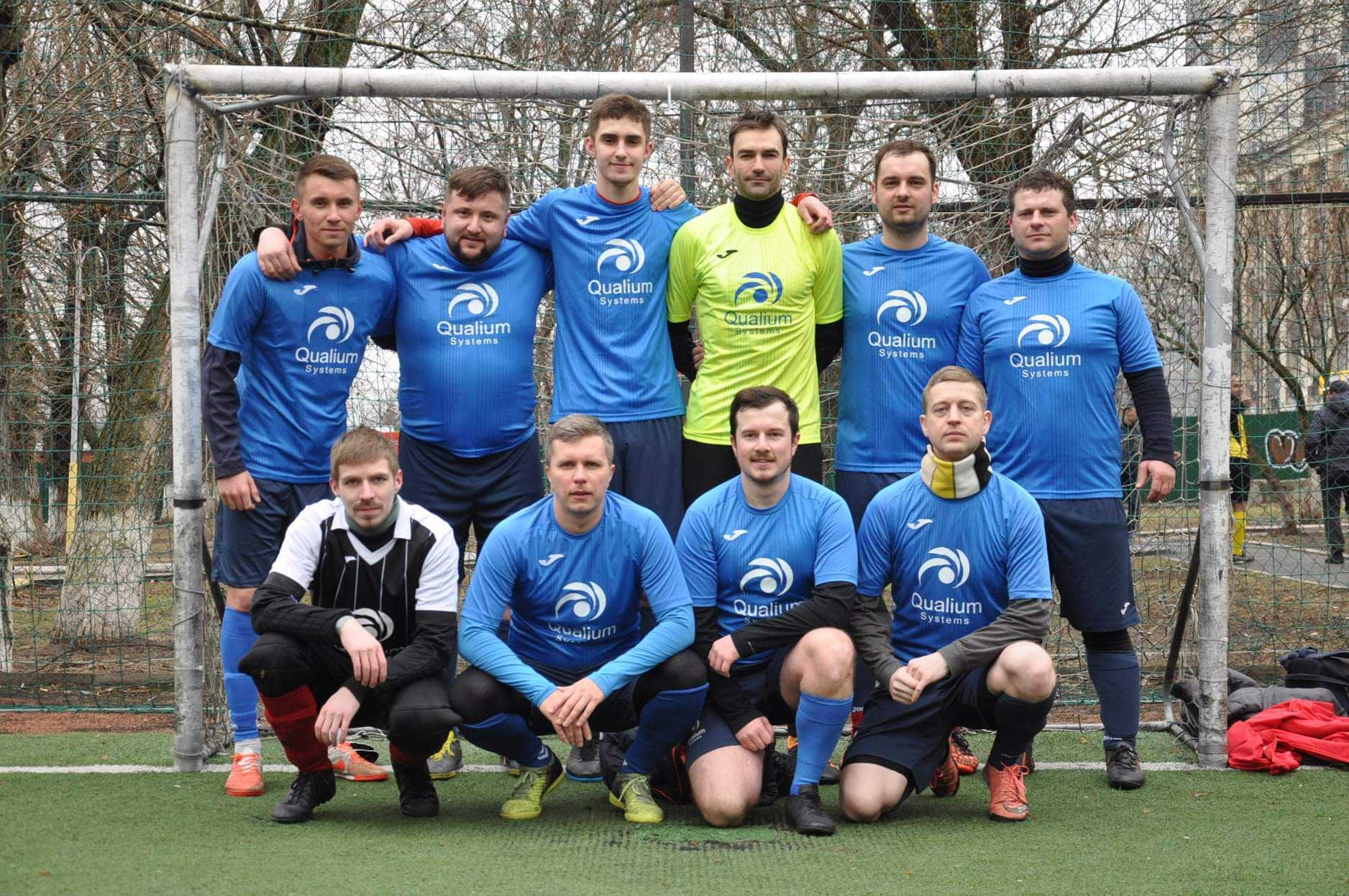 This is the second year that our team participates in this tournament. Last year was marked by the championship in the Junior IT League, thanks to which this year we moved to the stronger Middle IT League.
According to the results of the main tournament, the team finished fourth, which made it possible to play in the semifinals with a very strong and experienced Nix Solutions team. Thanks to serious preparation and concentration, the victory was won with a convincing score of 3: 0.
In the final we played with the SYTOSS team. Unfortunately, in the first minutes of the match a goal was conceded, which broke us psychologically. The rival defended very competently and in a coordinated manner, they did not give an opportunity to score a return goal and deservedly won this game.
This is a successful season for us, but we are striving for the championship in the new IT League in Kharkiv, which will start very soon, on the last weekend of September.