The Global Summit of Digital Industry 2012: resume
September 14, 2012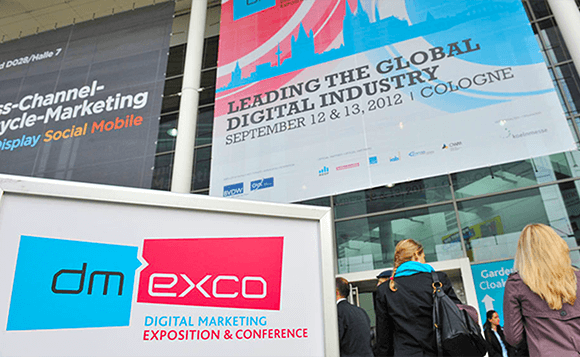 12 and 13 September 2012 Qualium Systems have participated in Digital marketing exposition and conference (DMEXCO) in Cologne, Germany. For Qualium Systems this event was important because Company focused on collaboration with communication and advertising agencies as well as IT departments within companies of all industries.
This year DMEXCO was rather successful. According to "The Review", over 81% visitors were totally satisfied with their visit and over 82% praised the overall range of exhibitors. Approx. 95% would recommend people to visit the DMEXCO. For Qualium Systems event was also productive. Negotiations were carried on between Qualium Systems and such Companies as Bauer Media Group, DieRedaktion.de, Arvato AG, kontor eins digital GmbH & Co. KG
Digital marketing exposition and conference covered all segments of the digital industry as well as all important trends and innovations – from multiscreen commercialization, to ambient intelligence, through to the new consumer engagement. An absolutely first-class line-up of over 400 international top speakers provided a programme lasting in total over 160 hours spread over five innovative formats – the Congress and Debate Halls, the over 90 Seminars, the Speakers' Corner and the new Work Labs, which were extremely well-attended in their debut year.
"Our target for the DMEXCO 2013 is to once again set a clear sign for real, growth-oriented business. And of course we will further reinforce the dmexco's position as a worldwide unique digital industry event!" – said Frank Schneider, Director Marketing, Sales & Operations DMEXCO, revealing their initial outlook for next year.
About DMEXCO. DMEXCO is the leading international event for the digital industry. With its unique combination of exposition and conference it stands for innovative, trend-setting marketing in this global growth market.

/** */