Qualium Systems – the General Sponsor of OdessaJS 2016
July 20, 2016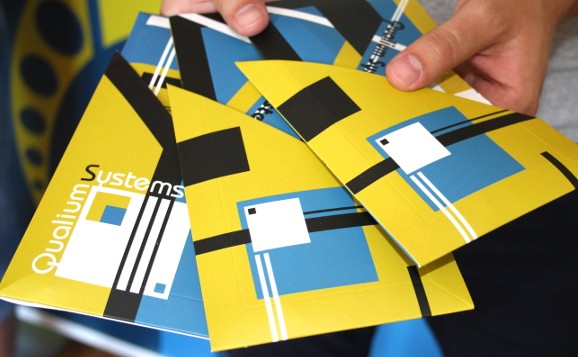 Qualium Systems has become the general sponsor of OdessaJS 2016 Conference, one of the largest JavaScript event in Ukraine. It took part in Gribovka on the 2-3 of July. Hundreds of developers, dozens of speakers and two summer days at the seashore.
Our PM Alexander Cherkassky was a speaker for the conference. He prepared a presentation on the topic "JavaScript developer seen by Project Manager". He told the audience what it's like to be a PM, is it worth trying to become a PM for a developer, why should expect the unexpected things.
Olga Krivchenko (CEO) prepared a speech on topic "Working with startups". She talked about her experience of working with startups, about how to plan the work, budget, what you can expect from startup owners in a short, medium and long-term period.
Hosts of the conference recorded all lectures and loaded the videos on YouTube. You can find them here.
Also, we brought lots of gifts and surprises for the participants of the conference. Exciting contests, games, cold drinks and unusual branded products (paper "transformer") attracted visitors two days long. Lots of them have tried to win our prizes, everyone communicated in a friendly and relaxed atmosphere.