PayPal began to work fully in Ukraine
March 18, 2022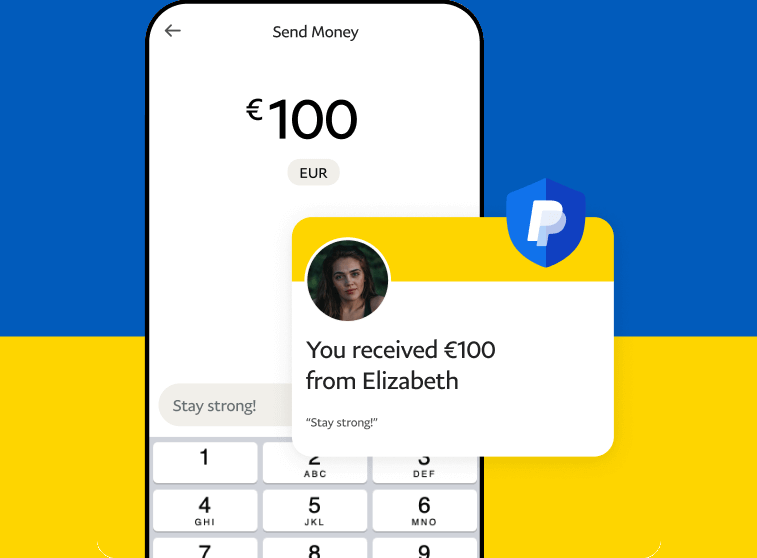 In this difficult time, the support of Ukraine by all foreign partners and friends is important. Support that unites Ukraine with the whole world.
Yesterday, the PayPal payment service announced the expansion of the list of services available in Ukraine. Now Ukrainians will be able to send and receive funds from their Ukrainian PayPal wallet in US dollars, Canadian dollars, pounds sterling and euros.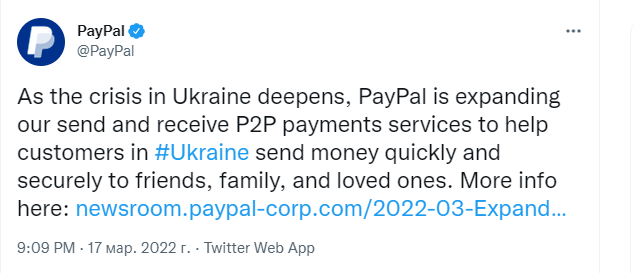 Those who have already been registered with PayPal in Ukraine will automatically be able to use all the features, and new ones need to register an account on the company's website https://www.paypal.com/ua/home and tie up a Visa or Mastercard card.
This important step will help Ukrainians get help from all over the world, and it will make it easier for Ukrainian companies to cooperate and pay for their services.