Facebook teamed up with Ray-Ban on September 9 to unveil Ray-Ban Stories "smart" glasses
September 10, 2021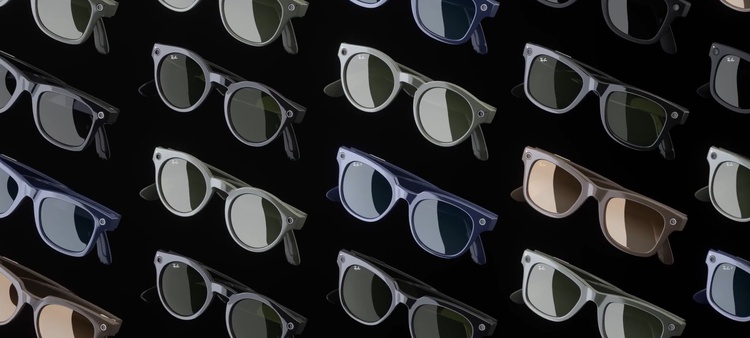 Co-developed by Facebook and Ray-Ban, they have two front-facing 5-megapixel cameras that can take photos and videos. The glasses are also equipped with three built-in microphones and speakers, with which you can take calls and listen to music. You can control the device by clicking on the frame or by voice commands.
The created content is stored in the memory of the glasses, which will be enough for shooting about 30 videos with a maximum duration of 30 seconds and about 500 photos. If necessary, you can connect to your smartphone via Wi-Fi and use the Facebook View application to upload existing photos and videos to it.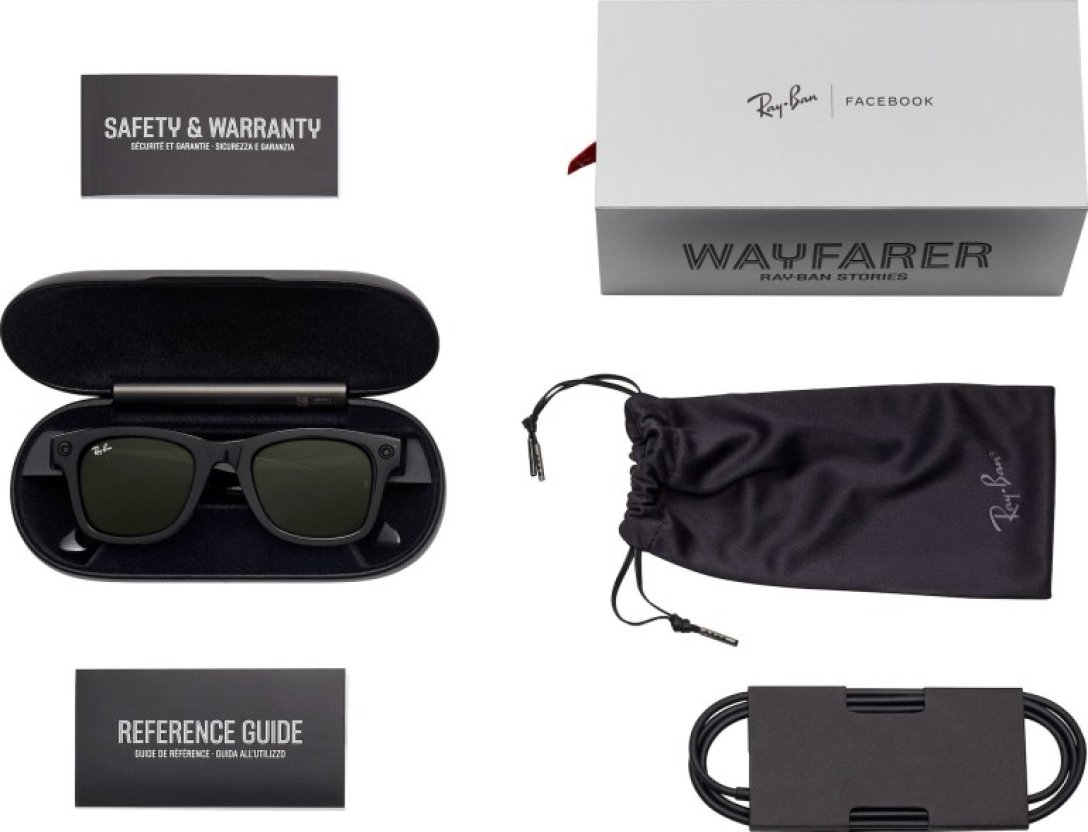 The battery will last for about 6 hours with intensive use, and it will take about 1 hour to fully charge the device. The set comes with a portable charging case, the capacity of which will be enough to provide three days of continuous use of the glasses.
Ray-Ban Stories will be sold in three frames: Wayfarer, Round, Meteor, and five colors. They will be available online and through the Ray-Ban branded network in the US, Canada, the UK, Italy, Ireland and Australia. Glasses start at $ 299 depending on design and model.
The glasses have no built-in displays and no augmented reality function. This is, by the way, why we put the word "smart" in quotes. As developers of AR / VR / MR applications, we expected Facebook to showcase an AR device that would open up the benefits of augmented reality to more users. This has not happened yet, but we are optimistic about new developments of AR wearable devices and are confident that AR Apps will become an integral part of everyday life.