Colorblind-friendly Solutions For Creating Visual Content
January 25, 2023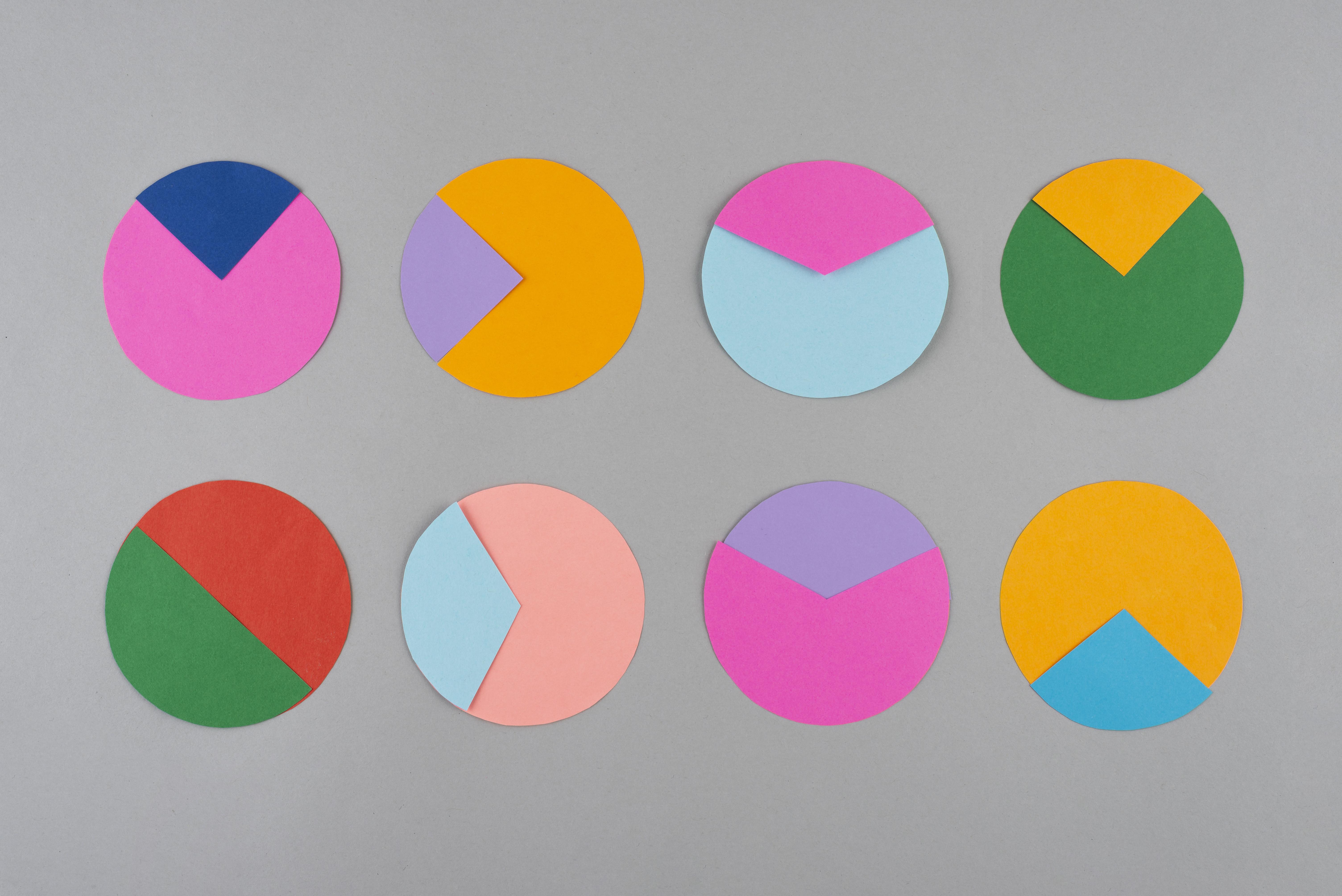 According to National Eye Institute, in average, every twelfth person in the world has one of types of color blindness. So, there are, at least, 300 million people who live with this deviation. 
When you should convey some information, using, for example, colored charts, it can become a problem. Visual content simplifies the perception of information, but, in this case, you may not do colorblind people a favor. 
In our article, we selected five other article, that can tell you about the key moments you should consider when creating visual content for people with color blindness.
What Is Color Blindness
According to Wikipedia, color blindness or color vision deficiency is congential or acquired decreased ability to see some colors or differences in color. People with color blindness have difficulties to recognize the color on traffic lights, puzzles, color-oriented games etc. 
There are two types of color blindness: 
Partial — when human eye can't see certain colors. There are most popular types of partial color blindness: protanopia (warped perception of red shades), deuteranopia (human eye can't see green shades), and tritanopia (warper perception of blue and violet shades). 

According to Ali Levine, the author of

True Colors: Optimizing Charts for Readers with Color Vision Deficiencies

article, if a person can't see, for example, red color, it influences other colors too.
"A common misconception among those who are not colorblind is that if someone has red/green color blindness, they only have trouble with the colors red and green. However, these deficiencies can easily affect other colors as well; for instance, maroon and brown can look identical to people with red/green color deficiencies… after all, maroon is just brown with a touch of red. In other words, it is not just the colors red and green themselves, but also those colors within other colors," wrote Levine. 
Full — when human eye can't see colors at all and perceives the world around monochrome. Basically, a person with deviation like this sees the world as a black-white movie. 
How You Can Visualize Data For Colorblind People
Here, you can read five interesting articles about the most effective solutions for colorblind-friendly visual content:
The Best Charts For Colorblind Viewers
This is the article by Ivan Kilin, Visual Data Specialist, that contains detailed information about, how colorblind people see and what color palettes are the most suitable for them. Also, the material  has a lot of examples of colorblind-friendly charts and palettes.
The source: https://www.datylon.com/blog/data-visualization-for-colorblind-readers
True Colors: Optimizing Charts for Readers with Color Vision Deficiencies
Clear and interesting aforementioned article by Ali Levine. The author writes about color blindness and describes effective ways to create data visualizations for colorblind people. Also, Levine mentions special apps and simulators that recreate the vision of people with color blindness. Coblis is the one of examples of these simulators, and you can find the link to the program in the article itself.
The source: https://itstraining.wichita.edu/optimize_for_vision_deficiencies/
How to Use Color Blind Friendly Palettes to Make Your Charts Accessible
The article by Rachel Gravit describes the ways to make your visual content more inclusive. You can thus make your pie chart more understandable for colorblind people using bright contrasting colors, monochromatic color palette or different ornaments to highlight segments of pie chart. 
The source: https://venngage.com/blog/color-blind-friendly-palette/#5
Why Your Data Visualizations Should Be Colorblind-friendly
The article by developer Leoni Monigatti tells about the matter of color and the way every person sees colors, depending on type of color blindness. This article in not about pie charts only, there's some useful information about any other types of data visualization. 
The source: https://towardsdatascience.com/is-your-color-palette-stopping-you-from-reaching-your-goals-bf3b32d2ac49
Contrast and Color
It's the article by Maureen A. Duffy from Vision Aware, an online media for those who have vision deviations. The author briefly describes the principles of making right color decisions in design. Duffy recommends paying attention to bright and contrasting colors, because they are suitable for people with color blindness. Colors like blue, yellow, violet, and green are hard to see for colorblind people. 
The source: https://visionaware.org/everyday-living/home-modification/contrast-and-color/ 
We hope this article was useful for you. The approaches to creating colorblind-friendly visuals will make your visual data more inclusive and understandable for customers and colleagues that can't see and distinguish some colors.