Beyond the Screen: Integrating WEART Haptic Devices for a Multi-Sensory Enterprise Experience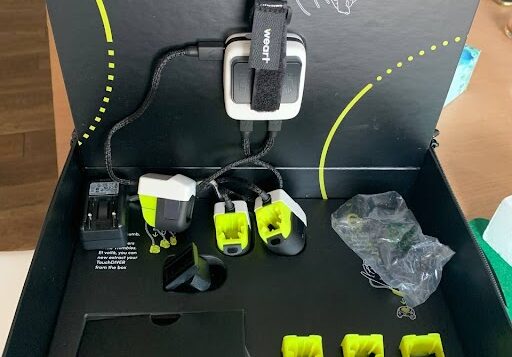 Navigating the intricate maze of technological progress and human engagement reveals a constantly shifting terrain. Haptic devices stand out as the vanguard in this revolution, and WEART is undoubtedly leading the charge. In this expanded discourse, we at Qualium Systems, specialists in custom IT engineering, explore the engineering marvels and the expansive business applications of WEART's pioneering haptic technology.
The Technical Ecosystem: A Deeper Dive
Hardware Innovation: More than Just Touch
WEART's devices go beyond mere simulation to recreate tactile sensations intricately. The wearables make use of cutting-edge actuators and sensors to offer a wide spectrum of tactile experiences, from the velvety softness of a petal to the ruggedness of a rock.
1. Actuators: Employing both mechanical and electronic components, actuators deliver precise tactile feedback. They play a crucial role in mimicking various textures, thermal cues and forces, pushing the boundaries of what users can 'feel' digitally.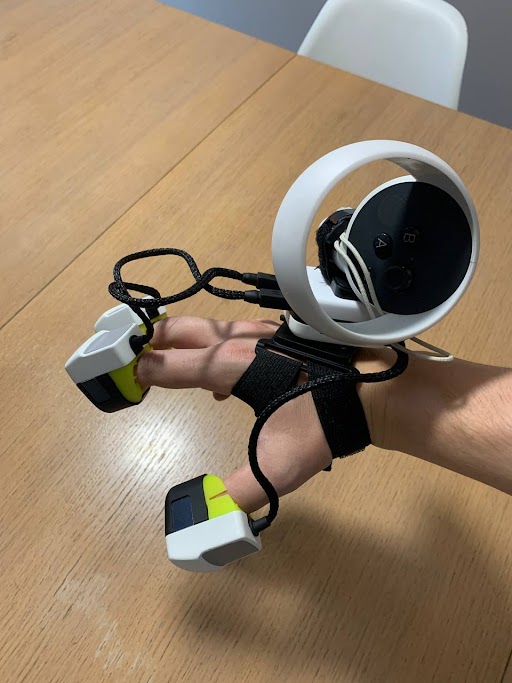 2. Sensors: These aren't your everyday touch sensors. WEART's sensors can detect minute changes in pressure and movement, making the haptic interface responsive and incredibly realistic.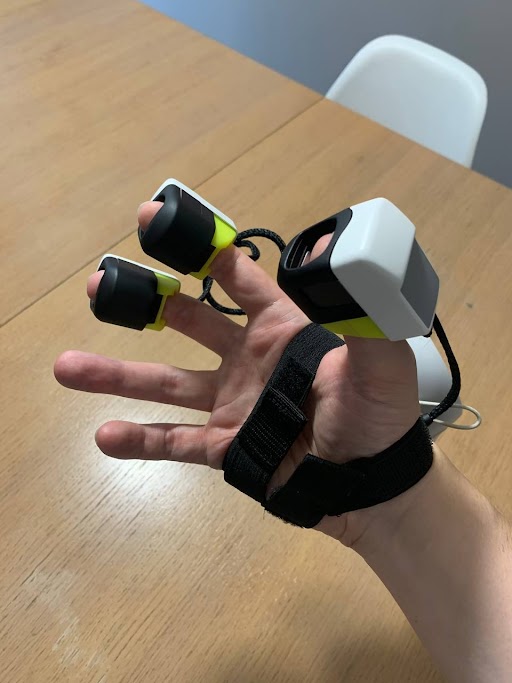 Software Engineering: Facilitating Haptic Integration
Qualium Systems takes pride in offering SDKs compatible with both Unity and Unreal Engine, making the integration of WEART's groundbreaking haptic features easier than ever.
1. Unity & Unreal Engine SDKs: These engines are favored by developers for their ease of use and flexibility. Our SDKs are tailored for these platforms, offering rapid prototyping and high-fidelity rendering capabilities.
2. Custom APIs: Our SDKs come with a range of APIs that allow you to fine-tune the haptic experience to align with specific use-cases or requirements.
3. Data Analytics: The SDKs also include telemetry functions that capture key metrics. Businesses can assess user engagement in real-time, modifying experiences for better interaction.
Expanded Case Study: The Transformational Power of Haptic Technology in VR Chemistry Lessons
A Paradigm Shift in Science Education
Our VR Chemistry Lessons App is a landmark example of how WEART's haptic technology can revolutionize education. Typically, the teaching of chemistry has relied heavily on theoretical knowledge, supplemented occasionally by lab experiments. The WEART-enabled VR Chemistry App changes this equation dramatically.
1. Molecular Vibration: For the first time, students can tangibly feel the vibrations and movements of molecules, providing an entirely new dimension to understanding kinetic energy.
2. Chemical Reactions: Imagine the educational impact of feeling the heat dissipate in an exothermic reaction or the sudden cold in an endothermic process. It's not just theory; it's practically hands-on learning.
3. Substance Interaction: Different elements and compounds come with unique textures and properties. Our app lets students 'touch' these materials virtually, further enriching their understanding.
The Birth of Dynamic Learning Environments
The integration of WEART's technology moves education from a unidimensional, rote-learning model to a multi-sensory, experience-driven paradigm. This shift is monumental in helping students better retain and apply complex scientific concepts.
Business Implications: Why This Matters to You
Economic Efficiency: Beyond Cost Savings
Integrating WEART's haptic devices significantly reduces the overheads associated with conventional training methods. Virtual reality setups eliminate the need for physical resources and spaces, making training efficient and cost-effective.
Customer Experience: A New Frontier
Introducing a tactile component to your services enhances the overall user experience. Whether it's a virtual showroom or an online educational platform, the added layer of tactile interaction can make your services unforgettable.
Competitive Strategy: The First-Mover Advantage
In a market that is continually evolving, early adoption of new technologies like WEART's haptic devices can give you a significant edge. It's not just a matter of staying current; it's about leading the charge in the new age of digital interaction.
Final Remarks: The Road Ahead
The amalgamation of WEART's groundbreaking haptic technology with Qualium Systems' expertise in software development is a game-changer. Whether you're an innovator in the technical sphere or a forward-thinking business owner, the era of multi-sensory computing has arrived. The scope of what this technology can achieve is only limited by our imagination. At Qualium Systems, we're excited to be your partners in this exhilarating journey into the future.
Related Articles