Augmented Reality is New Helpful Tool for Architects & Designers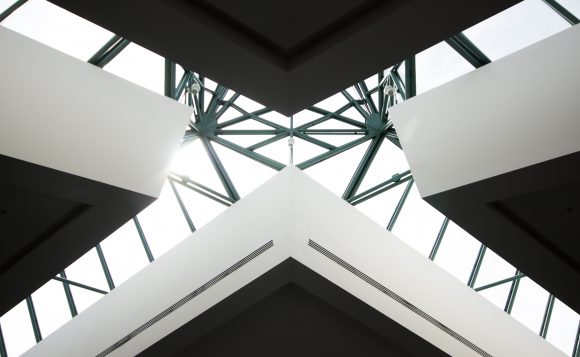 Introduction
Augmented reality is a new technology which is applied in many fields, including architecture and design. 
In 2021, The Global Augmented Reality Market grew to 22,5 USD billion. And, according to the latest research, its cost will increase to 88.4 USD billion in 2026.   
In the architecture only 35% of specialists already apply at their work, at least, one kind of virtual, augmented, and mixed reality. 48% of respondents anticipate using these technologies in the next five years. 
How Augmented Reality Works in Architecture & Design
Augmented reality is a digital technology where elements of virtual reality are layered on real space. So, AR model of a building, interior, or landscape greatly facilitates the perception of understanding how finished project will look like.  
Moreover, AR in architecture gives a possibility to see more project details which are usually unavailable on a sketch. With augmented reality, you can detect some flaws of the project in time, so you can easily avoid some serious financial and material damage.

Advantages of AR in Architecture & Design
Here are the main augmented reality advantages in architecture and design:
A possibility to create

more detailed and convincing project presentation, which extends the understanding of what the planned building should look like.

For example,

ARki app

for Apple lets a user create a quick design of a digital version of a building, which will have a realistic look on a chosen location. With the help of AR app, you can create a 3D design of  footbridge, business center, sports complex with a stadium, and even some whole town districts. The latest version of the app contains new features, including adding annotations to your own AR project, exploding the model to show its details, and tracking the number of project views. 
Using AR speeds up the designing room process.

Roomscan Pro

by Locometric greatly simplifies the process of measuring a room perimeter. With iPhone screen, you can measure it and create an exact room plan really quickly. 
Augmented reality room design can increase a company's income.

71% of customers

said they would buy some items more often if they used augmented reality.

Increasing safety during the building process. So, Gillbane

Building Company was observing a 3D model of Dearborn STEM Academy in Boston through MR headset Microsoft Hololens. During the observation, the specialists found frame-length issue in the building.

 

"Using a virtual control panel, I could also toggle different views on and off to see either a simple architectural image of the room, a more detailed structural image, or one that just showed its mechanical, electrical, and plumbing systems", said Elizabeth Woyke,

the author of the article

, who tried the MR headset on.

 
AR Applications For Architecture and Design
There are few directions, where augmented reality in architecture and design is applied.
Planning Buildings
AR gives a possibility to design both new buildings and the old ones that were destroyed. This summer in Chicago, the XR exhibition was held on lake Michigan shore. This digital installation recreates historical buildings from Columbian Exposition, opened by the President of the USA Grover Cleaveland in 1893. This event was organized on the 129th anniversary of the opening of the exposition. 

AR Interior Design (RoomPlan API Interior Design App)
This year, Apple presented RoomPlan API, designed for iPhone and iPad.  With the API, you can create a 3D version of room interior, using LiDAR. For those who aren't familiar with the  technology, LiDAR is a special laser sensor which scans a room and creates an exact digital floor plan within the seconds.

"Help customers make more informed decisions by using RoomPlan to create a floor plan of a room directly in your apps, such as real estate, e-commerce, or hospitality apps. These scans can also be the first step in architecture and interior design workflows to help streamline conceptual exploration and planning", said in official Apple announcement.
Designing Landscapes
Immex Technologies designed for Apple clients the app DreamzAR for creating home landscapes. After scanning the yard perimeter, a user can choose over 2000 variants of trees, bushes, lawns, road tiles, and other kinds of decorations, available in the app database. DreamzAR too has an option to save and edit your virtual yard project.

How AR Limits Work In Architecture
There are some factors, which could put implementation of AR applications for architecture and design on hold:
The need of high-quality Internet connection, that provides optimal work of AR;

Some specialists don't understand all the possibilities of using AR entirely due to the fact the augmented reality is the new technology;

High price of software development and the equipment. MR headset Microsoft Hololens, for example, could cost from 3,500 to 5000 USD.
Conclusion
Augmented reality is an innovative technology, which is already applied in architecture and design. With AR, you can design convincing and comprehensible project presentation, observe its every detail, and also fix issues that can negatively affect building process. 
Related Articles